"Think bigger about what you deserve and what you're capable of achieving."
Get Started Today
Helping Professionals Advance Their Careers, Change Their Careers and Be Happier and Wildly Successful In Their Careers!
Be Career Happy!
Career Coaching, Career Advancement, Career Transition, Resumes & Personal Branding
Engage Happy Talent!
Career Coaching, Employee Engagement, Consulting, Talent Development & Speaking
Follow Me On Twitter

@KBMCoaching
Recent Articles & Blog Posts
Okay, we all know how great music makes us feel. When we leave work and crank up our favorite tunes, suddenly it's a mini spring break until we reach our "at home" responsibilities. Why not bring the music with us wherever we go? Certainly we have the technology for...
read more
Meet Kim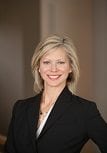 Hello. I'm Kim Monaghan, coach and consultant, dedicated to helping my clients find professional fulfillment.
Learn More