Develop and activate a plan to take control of you career and reach your most important professional objectives.
Develop a personally-branded portfolio that positions you for opportunities today and tomorrow.
Build on strengths and accelerate results that maximize your full leadership potential.
Resolve and prevent conflict through facilitated discussion, clarity of communication and cultivating critical workplace engagement.
Enhance your team's productivity, leadership effectiveness and prepare high-potentials for succession.
Optimize workplace performance engagement and productivity through customized team building training and career development programs.
Latest Blog Posts
We all have the ability within us to do and be whatever we want. What sounds trite is truer than we realize. From great artists to business moguls, all success stories have started with an exciting vision and a bold move—something that's "affordable"... read more

Phone: 616-430-7170
Meet Kim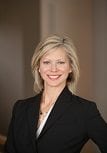 Hello. I'm Kim Monaghan, coach and consultant, dedicated to helping my clients find professional fulfillment.
Learn More