– "I want to help you think bigger about what you deserve and what you're capable of achieving." – Kim
Get Started Today
Helping Professionals Develop Amazing Careers and Organizations Develop Amazing Talent
Be Career Happy!
Career Coaching Career Advancement Career Transition Resumes & Personal Branding
Engage Happy Talent!
Career Coaching Employee Engagement Consulting Talent Development Speaking
Recent Articles & Blog Posts
Loving what you do is important for career success. Sure, you can make a big salary even if you dislike your job, but it won't last forever. Who wants to be that person counting down the days until retirement? So if I can't convince you to design or find the job of... read more

Phone: 616-430-7170
Meet Kim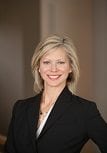 Hello. I'm Kim Monaghan, coach and consultant, dedicated to helping my clients find professional fulfillment.
Learn More