Activate a plan to reach your most important professional objectives.
Position yourself for new opportunities today and tomorrow.
Accelerate results that maximize your full leadership potential.
Resolve and prevent conflict and build more collaborative teams.
Enhance your team's engagement and prepare high-potentials for succession.
Optimize workplace performance, engagement and productivity.
Latest Blog Posts
There's a cute cereal commercial on television where women select their jeans by a character trait rather than size. Why can't we all do the same with our identity— or rather, "who we are" versus what we do and where we do it? One of the biggest... read more

Phone: 616-430-7170
Meet Kim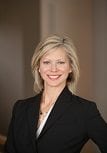 Hello. I'm Kim Monaghan, coach and consultant, dedicated to helping my clients find professional fulfillment.
Learn More