"I want to help you think bigger about what you deserve and what you're capable of achieving." – Kim Monaghan
Get Started Today
Helping Professionals Develop Amazing Careers and Organizations Develop Amazing Talent
Do You Want to Optimize Your Career?
Career Coaching
Career Advancement
Career Transition
LinkedIn Profiles
Resume Writing
Do You Want to Optimize Your Talent?
Career Coaching
Training & Workshops
Talent Development
Outplacement
Coaching On Call
Recent Articles & Blog Posts
When it comes to the resume, interview and job search process, it's time to get real. All too often job seekers feel it's necessary to take on a certain persona, as well as a scripted portfolio, when searching for a new position. These adopted characteristics don't... read more

Phone: 616-430-7170
Meet Kim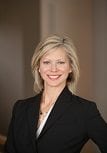 Hello. I'm Kim Monaghan, coach and consultant, dedicated to helping my clients find professional fulfillment.
Learn More