Activate a plan to reach your most important professional objectives.
Enhance your team's engagement and prepare high-potentials for succession.
Accelerate results that land you the job of your dreams.
Resolve and prevent conflict and build more collaborative teams.
Spotlight your strengths with personally-branded career marketing materials. .
Optimize workplace performance, engagement and productivity.
Recent Articles & Blog Posts
They say a journey of a million miles begins with a single step. If we embraced this philosophy imagine how far we could go? What holds us back from our million-mile journey is a number of things, including focusing too much on the future and not on the now, the... read more

Phone: 616-430-7170
Meet Kim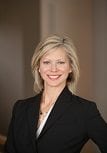 Hello. I'm Kim Monaghan, coach and consultant, dedicated to helping my clients find professional fulfillment.
Learn More