Helping mid-career professionals land their next big career move!
Activate a plan to reach your most important professional objectives.
Learn how to ace the interview and enhance your negotiating power.
Accelerate results that land you the job of your dreams.
Prepare emerging leaders and high-potentials for succession.
Spotlight your strengths with personally-branded career marketing materials.
Optimize workplace performance, engagement and productivity.
Recent Articles & Blog Posts
Eventually, you're going to be asked about your top skills in an interview. In addition to strengths, an employer needs to know the "hard" qualifications that prove you can do the job without a lot of training. A fairly simple and straightforward response can get... read more

Phone: 616-430-7170
Meet Kim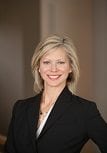 Hello. I'm Kim Monaghan, coach and consultant, dedicated to helping my clients find professional fulfillment.
Learn More