"If you're ready to be more fulfilled in your career, let's get started." – Kim Monaghan
Get Started Today
Helping mid-career professionals land their next big career move!
Reach your most important professional objectives.
Ace the interview and enhance your negotiating power.
Accelerate results that land you the job of your dreams.
Grow, advance and transition your career with confidence.
Wow with personally-branded career marketing materials.
Optimize engagement, performance and productivity.
Recent Articles & Blog Posts
Everyone wants to be recognized. We feel great when someone acknowledges who we are or the efforts we make. But did you know that these "kudos" improve your odds for career success? It's true! They enhance your motivation, performance and increase your chances of... read more

Phone: 616-430-7170
Meet Kim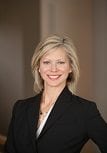 Hello. I'm Kim Monaghan, coach and consultant, dedicated to helping my clients find professional fulfillment.
Learn More