"Optimize your career and maximize your talent with coaching & training." – Kim Monaghan
Get Started Today
Helping Professionals Develop Amazing Careers and Organizations Develop Amazing Talent
Do You Want to Advance Your Career?
Career Coaching
Career Advancement
Career Change
Career Tests
Resume Consultation
Do You Want to Maximize Your Talent?
Career Coaching
Training & Workshops
Talent Development
Employee Retention
Coaching On Call
Recent Articles & Blog Posts
Are you bored at work? Are you looking for your dream career? Are you struggling to move up in your current career? Are you frustrated with your work situation? Are you uncertain about your life's purpose? If you've answered "yes" to any of these questions, you may be... read more

Phone: 616-430-7170
Meet Kim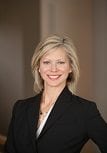 Hello. I'm Kim Monaghan, coach and consultant, dedicated to helping my clients find professional fulfillment.
Learn More