"If you're ready to be more fulfilled in your career, let's get started." – Kim Monaghan
Get Started Today
Helping mid-career professionals land their next big career move!
Reach your most important professional objectives.
Ace the interview and enhance your negotiating power.
Accelerate results that land you the job of your dreams.
Grow, advance and transition your career with confidence.
Wow with personally-branded career marketing materials.
Optimize engagement, performance and productivity.
Recent Articles & Blog Posts
A resume and a CV (curriculum vitae) are completely different beasts. Sure, there is some overlap, but the design, formatting and content look quite different. Additionally, these documents are not for everyone. Where a resume is perfect for all candidates from entry... read more

Phone: 616-430-7170
Meet Kim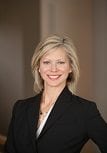 Hello. I'm Kim Monaghan, coach and consultant, dedicated to helping my clients find professional fulfillment.
Learn More