"I want to help you think bigger about what you deserve and what you're capable of achieving." – Kim
Get Started Today
Helping Professionals Advance Their Careers, Change Their Careers and Be Happier and Wildly Successful In Their Careers!
Be Career Happy!
Career Coaching, Career Advancement, Career Transition, Resumes & Personal Branding
Engage Happy Talent!
Career Coaching, Employee Engagement, Consulting, Talent Development & Speaking
Recent Articles & Blog Posts
What bad habits would you like to shed? I've got plenty and they are tough to quit. So why can't I? Why can't you? What if we worked as a team to commit to quit these bad behaviors, be it tardiness, rudeness, indulgence or spitefulness? Then again, how do we know that... read more
Meet Kim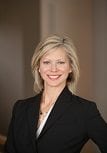 Hello. I'm Kim Monaghan, coach and consultant, dedicated to helping my clients find professional fulfillment.
Learn More