"I want to help you think bigger about what you deserve and what you're capable of achieving." – Kim Monaghan, PCC, CPRW, CPBS
Get Started Today
Helping Professionals Develop Amazing Careers and Organizations Develop Amazing Talent
Do You Want to Optimize Your Career?
Career Coaching
Career Advancement
Career Change
LinkedIn Profiles
Resume Writing
Do You Want to Optimize Your Talent?
Career Coaching
Training & Workshops
Talent Development
Employee Retention
Coaching On Call
Recent Articles & Blog Posts
Did you know that summer is a great time to look for a job? That's right, holidays, summer time, off hours and generally anytime that you think recruiters may be gone, they actually may be looking for candidates like you. In fact, the odds are in your favor if you... read more

Phone: 616-430-7170
Meet Kim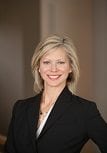 Hello. I'm Kim Monaghan, coach and consultant, dedicated to helping my clients find professional fulfillment.
Learn More