"Think bigger about what you deserve and what you're capable of achieving."
Get Started Today
Helping Professionals Advance Their Careers, Change Their Careers and Be Happier and Wildly Successful In Their Careers!
Be Career Happy!
Career Coaching, Career Advancement, Career Transition, Resumes & Personal Branding
Engage Happy Talent!
Career Coaching, Employee Engagement, Consulting, Talent Development & Speaking
Follow Me On Twitter
If you are not willing to risk the usual you will have to settle for the ordinary. ―Jim Rohn

@KBMCoaching
Recent Articles & Blog Posts
You're probably thinking that I've gone too far this time, connecting the practice of mindfulness to career marketing materials. But here's the thing. If you want your resume to open doors, it needs to be focused. That's right. When you practice mindful meditation,...
read more
Meet Kim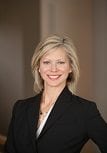 Hello. I'm Kim Monaghan, coach and consultant, dedicated to helping my clients find professional fulfillment.
Learn More