"I want to help you think bigger about what you deserve and what you're capable of achieving." – Kim Monaghan
Get Started Today
Helping Professionals Develop Amazing Careers and Organizations Develop Amazing Talent
Do You Want to Optimize Your Career?
Career Coaching
Career Advancement
Career Transition
LinkedIn Profiles
Resume Writing
Do You Want to Optimize Your Talent?
Career Coaching
Training & Workshops
Talent Development
Outplacement
Coaching On Call
Recent Articles & Blog Posts
Our life is filled with decisions—where to go, what to do, how to spend our time. Another key decision is who to spend our time with. Often this decision is based on first impressions. Do I want to learn more about this person? Can I learn from this person? Can this... read more

Phone: 616-430-7170
Meet Kim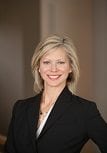 Hello. I'm Kim Monaghan, coach and consultant, dedicated to helping my clients find professional fulfillment.
Learn More