"Think bigger about what you deserve and what you're capable of achieving."
Get Started Today
Helping Professionals Advance Their Careers, Change Their Careers and Be Happier and Wildly Successful In Their Careers!
Be Career Happy!
Career Coaching, Career Advancement, Career Transition, Resumes & Personal Branding
Engage Happy Talent!
Career Coaching, Employee Engagement, Consulting, Talent Development & Speaking
Follow Me On Twitter

@KBMCoaching
Recent Articles & Blog Posts
Life by Henry Van Dyke Let me but live my life from year to year, With forward face and unreluctant soul; Not hurrying to, nor turning from the goal; Not mourning for the things that disappear In the dim past, nor holding back in fear From what the future veils; but...
read more
Meet Kim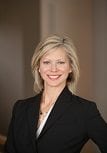 Hello. I'm Kim Monaghan, coach and consultant, dedicated to helping my clients find professional fulfillment.
Learn More