CAREER HAPPINESS COACHING:
Be Genuinely Happy. 
If you're truly motivated to make positive changes, find joy in your work and be happy in all that you do then this coaching collaboration is designed for you.
This package includes two Virtual Career Coaching sessions each month for three months to discover your career purpose, cultivate a confident presence and the launch career happiness habits that will catapult you to success and happiness. Rates start at $375 for two sessions per month for three months.
CAREER TRANSITION COACHING:
Ignite Career Success.
On average, it takes six months to successfully transition to a new career. Be the exception! In just six hours you can start attracting new opportunities.
This package includes, six personalized Virtual Career Coaching/Consulting sessions to design and launch your transition or advancement goals, hone personal brand and build a polished career portfolio, including resume, LinkedIn profile, CL and E-Note; Coaching and Consulting to polish your promotion proposal, interviewing, networking and negotiating skills and create and implement a confidence-infused, successful transition strategy; and six career resources to enhance your success plan. Rates start at $835.
CAREER ADVANCEMENT COACHING:
Accelerate Your Career.
If you're ready to make your mark and skyrocket your career, this high-impact coaching personalized coaching package is designed for you.
Become indispensible to your organization through personalized coaching targeting leadership positioning, engagement engineering, goal and income acceleration, building a top tier network, launching a promotion proposal and honing the critical interpersonal skills required to advance your career. Package includes: Two Virtual Career Coaching sessions each month for six months. Please contact for coaching rates and organization sponsorship.
If you are interested in learning more about how coaching can help you reach your goals and achieve Career Happiness then schedule your complimentary Career Breakthrough Session today!
Meet Kim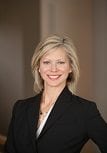 Hello. I'm Kim Monaghan, coach and consultant, dedicated to helping my clients find professional fulfillment.
Learn More