Frequently Asked Questions
When Should I Hire A Coach?
Change is never easy. Clarity, motivation and accountability are often needed in order to move forward towards cultivating career happiness. Whether that change includes creating a new career, becoming a stronger leader, empowering your team, or finding work life balance, a coach can help you develop strategies for goal attainment.
Are Credentials Important?
A coach doesn't have to be a celebrity to be a great coach, but they should be credentialed and experienced. International Coaching Federation certification demonstrates that a coach is trained and has honed their skills with a dedication to succeed in this "helping" profession.
An ICF Certified Coach's intensive training will also help YOU succeed. Experience—a vast array of experience—is also an admired qualification in a coach. An experienced coach brings "real-world" applications to each session in order to help you craft goals are doable and industry appropriate.
What Happens In Coaching?
A coaching relationship is a mutually designed alliance that helps you define, evaluate and strategize ways to achieve awareness and objectives. Your coach will listen and support, provide a platform for intuitive dialogue, encourage awareness and challenge you toward objective accountability. The agenda is yours, the goals are yours, and the work in each coaching session is built upon what YOU want to achieve.
What Are Your Fees?
With each coaching session you will receive more attention and resources than can be illustrated in a short verse. Your career happiness is my mission and it is always challenging to reflect the professional commitment in fees as it is secondary to helping you excel in your life and profession.
Still, as a consumer, I appreciate the importance of having the details in advance of making any financial commitment. As a coach and consultant, I appreciate the dual investment in this dynamic development and goal attainment process; therefore, my fees are clearly outlined on my coaching packages and rates page.
Employee Development, Corporate Training, Consulting and Internal Coaching Packages are unique to an organization's needs and will be negotiated under corporate sponsorship agreement. Requests for Proposals can be made via my contact form.
Why Is Coaching Conducted Virtually?
Ask any coach and they will tell you the benefits of virtual coaching and I certainly agree. Here's why:
Convenience: Most of my clients are executives or professionals like you with busy, demanding schedules. Virtual coaching allows you to focus on achieving your goals at the time that's best for you. Whether we meet before work, during a the day, while your traveling, or in the evening or on a weekend, all coaching is conducted in the privacy of your work space or the comfort of your own home. Virtual coaching provides a confidential, relaxed and focused environment.
Results: While in-person coaching is certainly an option, there is less distraction when coaching virtually. It's proven that when coaching virtually, both the client and coach are more focused on the client's agenda, attaining results and making the most of each session without peripheral concerns or interruptions.
Cost Effectiveness: Coaching virtually drastically reduces the cost for client as there are no parking fees, or coaching rate hikes do to loss time before and after sessions, travel, overhead and conference room rental fees. However, In-person coaching sessions are available for local clients at an additional charge.
How Do I Choose The Right Coach?
Coaching is a fast growing industry and there are numerous coaches to choose from. Many are my admired colleagues with whom I'm fortunate to work alongside on a regular basis. Whenever someone asks how to choose a coach that's best for them, I encourage them to talk to several different coaches and to reflect on the following questions:
Do you like your coach? Your coach should be amiable. You should feel a connection with them and enjoy your interactions. To put it another way, your coach should "get what you're all about" and be passionate about helping you succeed. Is the coaching process all about you? Although coaching is a collaborative relationship, the coaching process should be all about you. As the client, you choose the agenda for each session and close with your own set of goals. Although your coach will offer valuable insight and provide thought-provoking questions to help you clarify and move toward your vision, the direction you choose, the action you take and the results you achieve are all yours.
Does your coach challenge you? We all like to feel supported, and a coach will do that. But a great coach will also challenge you from time to time. They may challenge you to raise the bar, face the "hard truths" or even urge you to be brutally honest with yourself. Sometimes these deep breakthroughs create amazing insight. Sure, your coach will be tough at times and may even encourage you to reach beyond your comfort zone, but a great coach is one that has your best interest at heart.
Is your coach authentic? This is a critical coaching criteria. I always stress to my clients, "Be who you are and that's the only way you'll succeed." Coaches should follow this same philosophy, letting their personalities shine through. By being true to themselves and their clients, is the only way for the coaching process to succeed. There's a lot "coaches in a box," for sale and sales pitches that promise "executive potential," but a coach that is skilled in, or has an innate knack for reading people, and is also willing to be open and honest, is a great coach to have!
What Do You Mean By A Career Happiness?
I believe that Career Happiness exists when you're engaged and challenged with plenty of opportunities for growth and contribution. A Happy Career should also include productive collaborations, be sustainable, and aligned with your ultimate career objectives. Additionally, it is one that supports you personally through work-life balance. We spend eight or more waking hours of our day at work. Why not spend that time being Career Happy? This is not a fiction. Rather, Career Happiness is a real, attainable state where all of these parameters exist and you feel energized and engaged in your pursuits. You deserve to be Career Happy!
What is Mindfulness Coaching?
After my first mindfulness training, I saw the benefits right away and wanted to share this with my clients. Mindfulness is about being in the present and tuning deeply in to what is happening at the moment. This includes deep listening; attentive project processing and provides clarity of thought, promotion of intensive creativity and stress reduction.
Mindfulness is not "woo-woo" or "voodoo," but rather a science based, proven strategy that promotes healing, stress reduction, focus, productivity and performance. Who wouldn't want to infuse this strategy into their professional life? Please let me know if you'd like to discuss mindfulness techniques in our coaching session.
Why Do You Have A Leaf In Your Logo?
Growth, growth, growth! To me, nothing symbolizes growth more than the elements of nature. Trees offer an ideal metaphor for career development in how their sturdy trunks provide a solid foundation of authentic strengths; their ever-growing limbs a symbol of outreach and experimental exploration, and their perpetually growing leaves that do fall, but for one reason—the pursuit of transformation.

Phone: 616-430-7170
Meet Kim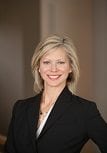 Hello. I'm Kim Monaghan, coach and consultant, dedicated to helping my clients find professional fulfillment.
Learn More