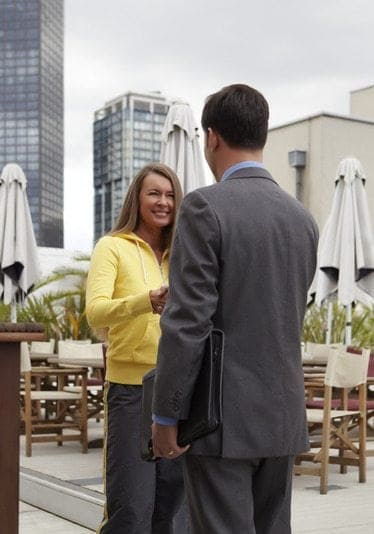 Wherever you go, someone is bound to ask, "What do you do?" Savvy job seekers, career professionals, executives, consultants and business owners understand well the success of employing a "30-Second Commercial" or "Elevator Speech" to describe their qualifications, skills and/or services, features and benefits they offer a potential employer or client.
At networking events, professionals come prepared to offer their "pitch" and listen to those of others as they gauge strategic alliances and possible business partnerships and look for rising stars who can help them achieve their professional and organizational objectives. Start developing your own "30-Second Commercial" by answering the following applicable questions:
"What service or skill do you offer and who's your client?"
"Why are you qualified for this position or project?"
"What are the positive results or increased benefits you can offer?"
"Why are you the best person for the job or project?"
Once you've answered these questions, fashion them into a few, succinct statements that accurately describe who you are and what you offer. That's the core of your elevator speech. Then start with a "hook"—a clever statement that entices someone to want to hear more. As way of example, "If you're looking for someone who can bring a unique perspective to real estate development in the non-profit sector, I would love to offer my services as a professional consultant." Follow with your "30-Second Commercial" and a request to continue the conversation at a mutually beneficial time.
But remember, you want to deliver an authentic statement and elicit a conversation. Your goal is not to sell or push. Let's work together to ensure that your "30-Second Commercial" leaves such a positive impression that people are clamoring to hear more.