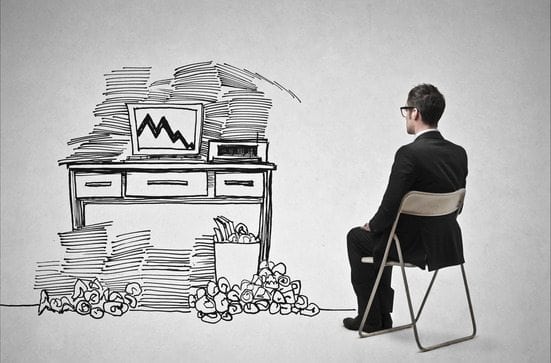 In this New Year, you're probably doing a little "clear the clutter" housekeeping. This may extend to your workspace, desk and file cabinet. That's great!
But what about the clutter that comes from dragging around emotional baggage and continuing negative relationships? This takes a lot more time and effort than cleaning out a closet.
Clutter in the form of unproductive relationships, bitter diatribes and pent up resentment related to professional colleagues can take a serious toll on your career. You may feel stressed when you see them or spend too much productivity time avoiding them altogether. What's next? Running away to a new job?
You're better than that. You're a leader!
It's time to clear the career clutter. I'm doing some personal clutter clearing myself and while the process isn't easy, it's liberating. I'm inviting you to come along with me and tackle this together.
I'm here to help. Let's build your skill of conducting crucial conversations so you can put negativity to bed once and for all. Cut out the old and in with the new. Be the person who doesn't get dragged in or dragged down by negativity. The time has come to clear your career clutter so that you can make this year the best ever!
New year, new you! Let's get started today. 
Personal Challenge: What do you need to shed? Get it done this week!
Learn more about The Year of a Mindful Career