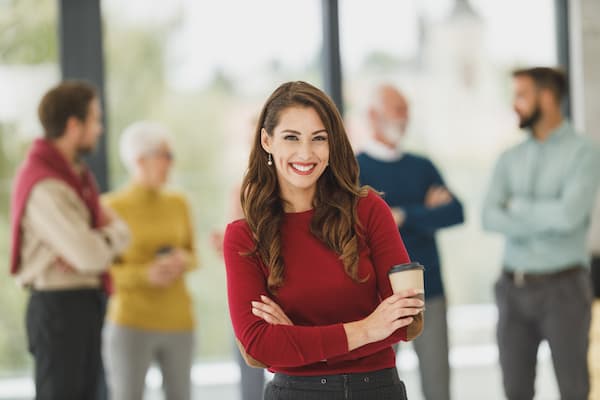 The coaching process is subjective. It's highly personalized around each client's needs and is designed around their goals. The client sets the agenda, and the coach must step in to guide them through that course and on to insight and actionable outcomes.
Why does this matter? Coaching is an investment—in yourself. And while it is for you, all about you and focused on your needs, you should feel challenged and excited about the positive changes on the horizon. Yes, in coaching we move at the pace you need, and work on the goals you want, but there are four ways a career coaching partnership can truly help you get results.
And these strategies, or steps, you can start working on right away, especially if you want to grow your career to greater heights:
Innovate. Coaching begins by helping you gain a fresh perspective of your career capital. You really have to be innovative here. In other words, don't just look at the results, experiences and degrees. Yes, those are incredibly valuable, but what really adds to your capital is your personal brand and your work ethic. Putting all this together determines what you can leverage that will take you to the next phase in your career journey.
The innovation is only the beginning. Next, you should explore your unique combination of strengths, talents and skills that, when used to their full potential, drive you to achieve high impact results. And of course, be innovative with your LinkedIn profile and resume so they spotlight your career capital and personal brand. You'll feel your confidence growing.
When I work with my clients through innovation, their professional confidence soars.
Inform. The second phase of our work together is all about crafting a strategy to launch your career forward and attract opportunities. This happens through a soft and authentic information sharing practice which results in attracting opportunities your way. Even if you're not in transition, opportunity attraction can help you advance your current career and leadership potential.
Together, we'll work on an easy, but excitingly effective strategy to help you clearly articulate your value and be able to strategically present this on paper, online and in person.
Inspire. Next, we focus on inspiring others to take a keen interest in you. High level collaboration is necessary for career advancement and happiness. No man or woman is an island. You need people to come alongside you and propel you on to success. It's time to build your group of ambassadors.
In coaching we'll explore how you can build more rapport, decrease conflict, tamper your inner critic, negotiate effectively and communicate a successful and inviting overall professional presence that will inspire others to bring you on board.
Implement. Along with taking action, you need to implement a practice toward balance in your personal and professional life. Everyone wants to cultivate a good level of work-life integration. You'll never have balance, but you'll never have a healthy integration unless you know what works for you and you ask for what you want. Though you're advancing your career goals, you need to do more to ensure that they also align with your values, purpose and personal objectives.
Career coaching is designed to help you develop and implement a plan to reach your most important professional objectives, but it must also cultivate your overall happiness.
Hey, career coaching is a lot like coaching in any sport. There will be some shoulder patting and some shoulder shaking. It's not easy but if you're motivated, together we can make it happen. With 20 years' experience in the career and human resources industries, I invest all of my career capital into your success. Let's talk today and start you on the path to realizing your true potential.
How To Be Career Happy? Let Coaching Show You The Way
I hope this article provided you with a few applicable ideas for success. I would be honored if you shared this on social media. And speaking of sharing, please share your own ideas and experiences below. Together, we can build a happier career community.
Photo Source: StockSnap Direct Media