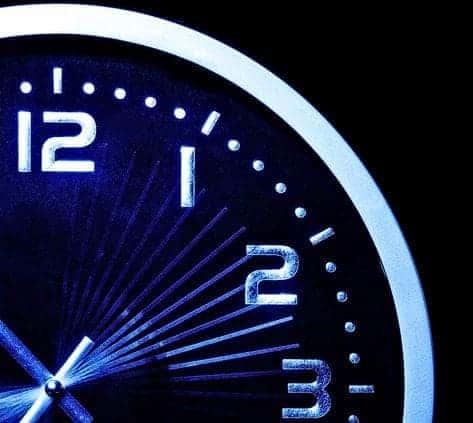 There are 5 Daily Career Do's required to take your career to greater heights. These "Daily Do's" will lay the foundation for any career transition, leadership position or building your empire! Most professionals do not succeed in their endeavors without employing these five actions somewhere along their journey. But before I give you the first of the 5 Daily Career Do's, I want to share why they are so important to do daily.
We all know the right things that we need to do in order to reach our goals and be successful. Unfortunately, life gets in our way. We put our dreams on the back-burner and have little time (or forget) to attend to what's important to move our career forward. If this sounds familiar, then you'll want to develop a plan that ensures that you won't lose focus or motivation as you advance your career.
"Discipline is the bridge between goals and accomplishment" ~Jim Rohn
Become a Millionaire
Last month I shared some tips on how to become a millionaire. If you recall, career planning was one of the millionaire traits. Since reading that article, I'm sure that you got your career plan designed (wink). But are you acting on it? In our coaching time together we can develop a motivating "Millionaire" plan that you can stick to. This begins with our first 5 Daily Career Do's—Take 15.
Take 15 Today
"Take 15" is the first of the 5 Daily Career Do's. This is also the one that will separate you from the pack and help you achieve your most important goals quickly and successfully. Now, you probably already know that my mantra is all about one step at a time. That's what we do in our coaching work together—Uncover your amazing vision, develop a plan to get you there and break it down so you can tackle it one step at time. Remember, I'm by your side all they way.
Break it Down
Take a look at the career plan that we've created. What is the most important thing you want to achieve by the end of this year? What goals do you need to establish each month that will help get you there? Now, what can you do each day that will get you closer to that monthly goal? If your goal is to get a promotion, land a new job, or be recognized as a leader, this will require you to take 15 minutes or more each day to work on this goal.
Build it Up
If you took 15 minutes a day, that's roughly 2 hours a week and over 100 hours a year. That's the time it takes to build 3 automobiles! I'm sure that your goal does not involve building a fleet of vehicles but something just as impressive. And it only takes dedicating 15 minutes a day. Take 15 must be dedicated time. Not a few minutes here and there when you can get it. Nor should these 15 be pushed aside when a seemingly better or more urgent project comes knocking. You may have observed colleagues taking anywhere from 15 minutes up to an hour for "How was your weekend?" morning water cooler chat. Add one to two hours for lunch. If you could pull 15 minutes out of that time, imagine the fleet of cars that you could build?
Double or Nothing
Your "Take 15" minutes should be the same time everyday and if you must change the time, or cannot commit to Take 15 on a particular day, then double it to 30 minutes the next day. In order for Take 15 to work for you, you can't take the time OFF your calendar. If you don't Take 15 for a week, take 2 hours on a weekend. Just remember, one step at a time. Take 15 really adds up and bring guaranteed results!
Day By Day
You probably have heard of John Maxwell, leadership guru, Tony Robbins, motivational speaker and Tyler Perry, movie mogul. What you might not know is that these millionaires all started their journeys in poverty and abuse. They, like many other amazing inspirational icons, had one thing in common that helped them achieve their dreams—they believed they could do it. They also knew it wouldn't happen overnight. It would take work and they tackled this work day by day without giving up.
Set By Step
Your success may not happen overnight either, but it will. And it will only Takes 15 minutes a day to get you there. But "Take 15" can't happen at your leisure – it has to happen as part of your plan. Take a look at what you need to do to get started today. I'm here to help. If you haven't developed your career plan that we set out last month, call me and let's get started today.
Stay tuned for the Second Daily Career Do" arriving in your Mailbox next month!
Do you like what you've read? Please comment below or share on social media!