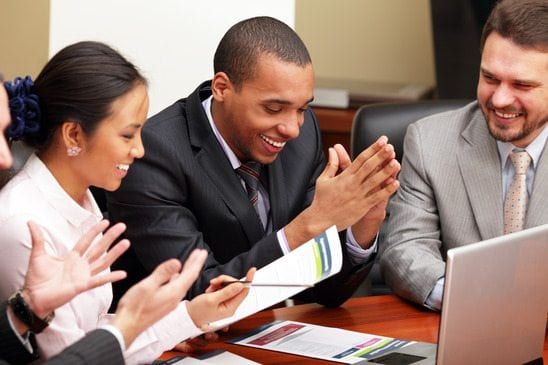 In order to advance your career you'll need to know how to read others. What is said, coupled with facial expressions, body language and actions, only serves to enhance positive interactions. Your professional journey ultimately relies on others; it's your job to read and respond to those around you in ways that will be mutually beneficial. Another great reason for learning how to read people is so that you can advance your career. Here's why:
Build Trust. People don't always expose their true thoughts to others, especially if they feel threatened. Look for habits and behavioral characteristics that can help you anticipate needs and understand motives. Knowing what people want to say but are afraid to say can reduce tension, prevent conflict and build trust. And when others trust you, they are more apt to help you advance your career.
Successfully Negotiate. Signals of nonverbal communication tend to reveal underlying motives and emotions. When you want to advance your career you need to show your worth. Reading expressions may help you determine how best to be of value to others and to organizations. Once you've relayed your value in unquestionable terms, it's time to negotiate. Look for positive "microexpressions" or upswings in voice as cues that you're within their target salary number.
Communicate Well. Whatever your goal is for learning how to read people, know that by developing a keen understanding of human behavior you'll be able to respond well in any situation. Interviews and negotiations, along with daily communication exercises, should always be conducted with high-level thinking. This comes from educating yourself on reading people and responding appropriately in each situation so you can further advance your career.