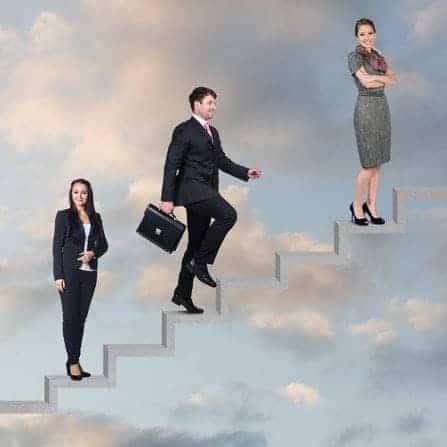 There seems to be a growing pattern of people in dire straits digging deep, harnessing their gusto and leveraging their strengths to successfully reach their goals.  Think Oprah Winfrey, Tony Robbins and Tyler Perry, to name a few. What about you? Do you want more? Is it your time to reach your big goals? Perhaps you don't want to build an empire, but are interested in advancing your career now or in the near future. If so, here are a few steps to get you out of a funk and moving forward.
Set Goals. Don't just think about where you want to be this time next year. Set specific goal as to what that will look like. Then break down that big goal into smaller monthly goals to help you reach your mark. Success comes from being specific and intentional. This is what goal setting is all about.
Develop Yourself. What do you need to learn to be able to achieve your dreams? If you plan to switch careers, check out the training required to help you succeed in that new role. Outline professional development opportunities that will not only help you advance your career, but will help you be recognized for your initiative.
Get Noticed. By standing out and standing up in the workplace, your efforts speak for themselves. But it's also who you know that can catapult your wins in a way that gets you noticed. Advancing your career requires people supporting you along the way, so make time to develop and build your network.
Be Prepared. Get career-ready with a killer resume, strong interviewing skills and an achievable but exciting career advancement plan. Work with your career coach to help you prepare and advance your career today!