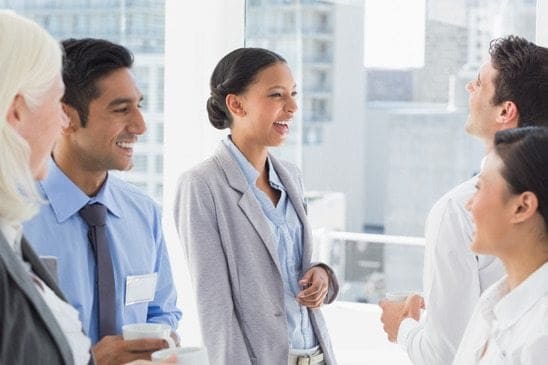 If you're engaged then you are energized, dedicated and committed to your work and your career. If you're not, your career may be like taking a slow ride on a conveyor belt—one that just keeps going with little direction. So how do you stay engaged, especially if you feel your career has little direction? Here are three ways to increase employee engagement for you and your team:
Align Your Goals: Learn what's important (really important) to the organization and see how you can be impactful in helping achieve results. Then work with me, your career coach, to discover how to clarify and align your personal and professional goals with this overall mission. When there's a match, there's a spike in employee engagement.
Get Out More: Sitting in your office all day can do a number on you psychologically and professionally. Take breaks, interact and avoid "Silo Syndrome" by discovering what others are doing and by getting to know your colleagues. Build your network or have lunch with your mentor. Getting out and interacting with others is scientifically proven to promote better health and wellbeing. And as your career coach, you know that I always remind you how "networking" not only increases employee engagement, but is also vital to advancing your career.
Explore New Projects: It might be time for something new. When you feel your career is stagnating, employee engagement will decrease for you, your team and very often for those around you. We are all responsible for keeping the momentum up in our work and for our team. Take time to figure out what you might be interested in trying and then outline a plan to make it happen.  And remember, I'm here to help! Begin by taking the Employee Engagement Survey here!!!