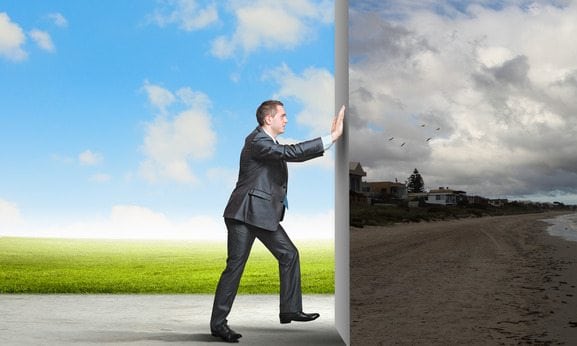 Why do we want big changes but are so adverse to the side effects? Probably because too often we're facing change alone. Though you have people rooting you on while eagerly awaiting your results, they're not going through the process with you. That's why the ROI of career coaching is so high. Having someone to help you create and employ of plan of action, someone to bounce ideas off of, help you vet your options while continually unearthing new opportunities, not only makes change less scary but increases your chances of success. There are a lot of important changes that you should be considering in order to grow your career. But don't go it alone, lean on your career coach—your partner for positive change.
Yes, change is scary. Taking on a new leadership role, moving to a new city or even stepping into a completely new career can make the strongest a little weak in the knees. So how can you make change easier, especially when you're feeling woe from winter and ready for something new. Together, through the process of career coaching, we'll work on making positive change happen. But to get the process started, here are a few ideas to make change a little less scary.
Take it Slow. If you're anything like me, you can't stop thinking about the end results – where you need to be at a certain date in time and how you can improve and make great changes in your work and life. What truly helps is to slow down the process, take a deep breath and create a daily plan of action. What one step do you need to take each day to get closer to that end goal? The journey is just as much fun as the arrival. Taking it slow is the best way to begin any kind of major change.
Employ Some Mindfulness. Quiet reflection and stress reduction are at the heart of the Mindful approach to anything we do. Concentrating on the here and now is at the root of the theory mindfulness. My point? If we employ practices that reduce our stress and increase concentration, change will happen more smoothly and effectively. We are in control and not "freaking" out about the end (aka worrying about the future) results but rather enjoying the process of change by focusing on what is happening today and right now.
Hire a Career Coach. Yup. You knew I was going to say it—hire a career coach! This is exactly why the coaching profession exists. Athletes know the vital importance of having someone who believes in them, by their side, urging them on and helping them become better, stronger and more successful. That's what coaching is all about. We jump off the sidelines together and discover how you can be better and more successful in all that you do.
Do you like what you've read? Please comment below or share on social media!