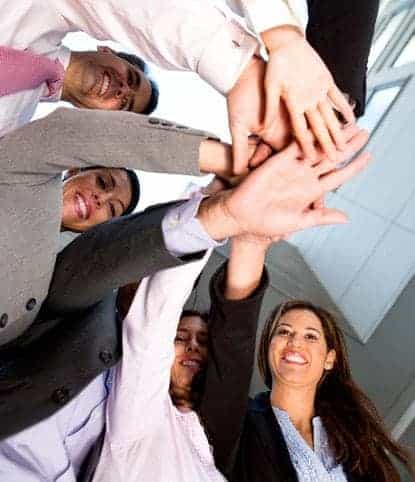 Did you know that a hiring a career coach can increase organizational productivity and profit?
According to Forbes Magazine, "Numerous studies have proved there's a direct correlation between high impact coaching and performance improvement."
Much of my work week is spent inside organizations coaching team members and helping them build their career happiness. This creates some very interesting side effects, including employee buy-in, smooth successions, team engagement, career sustainability and yes, increased organizational productivity and profit.  Career coaching for workplace engagement is quickly becoming one of the most popular work perks of the human resources benefits package.
According to a Gallup Poll of the American Workplace, actively disengaged workers are more likely to steal from their organizations, negatively influence co-workers, miss workdays and drive customers away.
If this isn't enough to convince you to foster an engaged team, look at this statistic: "Actively disengagement costs US companies $450 billion to $550 billion a year." It's disheartening but true. If you walk into any retail store, company or college, you're going to find a disengaged worker. This maybe the person who's spending their time on their phone, or the person who always seems bitter, thought signs may not be that obvious. It's clear however, that they have lost some love for their organization.
Employee engagement isn't all about fun and exciting promotions to get employees vested in the organization and its bottom line. It's about understanding what motivates employees to feel vested in the organization and then supporting that ongoing motivation.
Career happiness aligns personal and professional motivations with workplace objectives and results in heightened productivity and engagement. And this process begins with the following questions: 
How can you be happier at work?
How does the work that you do make a positive difference?
How can you continue to advance your career?
What do you want from your employer?
What are you willing to do to earn it?
When an employee doesn't seem engaged and moves to disrespect it may often be that they haven't had the chance to flesh out the answers to these questions with their coach. They may also feel they are alone with their own personal challenges, including:
Fear of failure
Misunderstanding their role
Lack of understanding of expectations
Fear of asking for help
Lack of self-awareness
Boredom and working under their capabilities
Forgetfulness
Misalignment with their own goals or the organization's mission
Illness and personal distraction
*Read more about how Employee Engagement is not just a State of Mind. 
There's two ways to get engagement back: from the top down, or the bottom up.
Top Down: If you're the owner or leader of a company or division, take a deeper look at how your corporate culture is influencing your team. Work with your career coach to explore what has changed within the environment, structure or team dynamics that might be at the root of the issue. Together, build and deploy a strategic revitalization plan that includes some powerful changes such as hiring, firing, expanding a budget or benefits to get things back to where they once belonged.
Next, build on the momentum. Find out what types of conditions and projects help your employees work at their peak and couple that with career coaching, training and professional development activities. Understanding their needs, concerns, challenges and strengths lays the foundation for positive change and if necessary and internal restructure.
Bottom Up: If your company or supervisor has not taken revitalization steps to help you re-engage then it's up to you. Yes, you! Work with your career coach to better understand how to leverage your strengths toward facilitating change while building a plan for reigniting engagement.
Once your strategy is in place, schedule a meeting with your supervisor to articulate your concerns and provide your workplace engagement solution. If going it alone seems daunting, build a change management team that will help you lead the initiative. It can be done. I have seen it and I've helped. And of course, I'm always here to help you. Give me a call and let's get started.
How to Be Career Happy? Employ Coaching For Employee Engagement