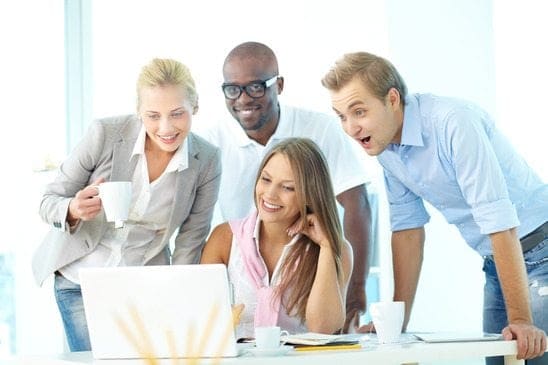 What would it feel like to say "My career is amazing"? Pretty great, huh? The challenge lies in taking this dream and making it a reality.
Advice from a woman who knows her stuff… Oprah Winfrey. Fan or not, you've got to hand it to the woman who rose from the ashes to build an empire around her dreams. Why not you?
"You've got to follow your passion. You've got to figure out what it is you love— who you really are." And have the courage to do that. I believe that the only courage anybody ever needs is the courage to follow your own dreams." – Oprah Winfrey
Only you can land, build, grow and cultivate an amazing career. And only you can stand in your way.
This morning I worked with a 62-year-old client who said, "I'm too old to be happy at work. I'm just looking to change to something that pays the bills."
How sad.
Especially since, just last year, I helped a 59-year-old client land the career of her dreams.
It's how we look at the world—as an obstacle or an oyster. It's having the belief and courage that anything is possible and taking the action to make it a reality.
I've been told before that I can have a "Disney-like" mindset when it comes to believing that anything's possible. Well, if that's true, I'm thrilled. Because it's the superpower that has helped me assist over 500 clients in building amazing careers.
So, what about you?
Do you want an amazing career?
Then let's get started.
"If you can dream it, you can do it." – Walt Disney