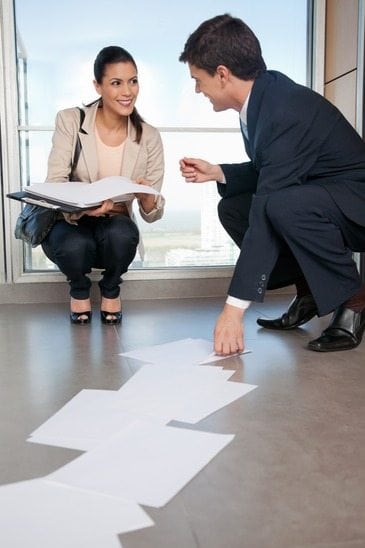 Not long ago, I called on an organizational client. Unfortunately, I didn't get the opportunity to share how I may be of service to their team because I wasn't offered a moment to speak. The client monopolized the whole conversation before extending his hand and saying, "It was great meeting you." Not only did his dialogue seem painfully awkward, but his behavior a bit rude. He also proceeded to refresh his coffee and water several times without extending an offer to me. (Dry gulp!)
I left the appointment laughing and quite certain that this would be our final interaction.
I was wrong.
The client didn't call me to extend a training project offer, but rather to inform me that he was in the search for a new position and wanted my help.
No, he didn't want to hire me as a coach (boy, would I love that transformational challenge) but rather to ask me for referrals. I nearly dropped my coffee mug!
Needless to say, I couldn't extend an offer to help, but I did offer some words of advice: "Courtesy and career advancement go hand in hand." I reminded him, "I'm happy to help, but not confident that I could highly recommend you based on our brief meeting. Perhaps we could find a way to remedy this?"
Silence.
Two weeks later I received a jubilant call from this gentleman letting me know that he was eager to meet and discuss how coaching may be helpful on his journey.
Please know that I am always happy to make professional introductions and connect people to opportunities. But I'm only happy to do so for those whom I know and respect. I hope you feel the same.
Courtesy and career advancement really do go hand in hand.