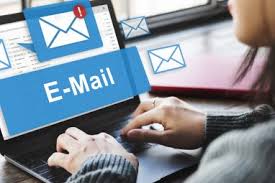 If you are changing jobs or want to grab the attention of your reader, you'll need an impactful E-Note.
Let's discuss this from the job search perspective. For many, a simple E-Note will due in place of a cover letter. To be specific, this might include sending a resume as a way of follow up after a networking meeting or in response to a direct request.
While the E-Note is a less formal approach to accompany the resume/cv as opposed to the formality of a cover letter, the content shouldn't be taken lightly. Here are a few ways to craft an E-Note with impact.
Be savvy with the subject line. Make sure you distinguish yourself from all the other emails that the recipient receives, especially if it is in response to a position, in which case you may want to also be sure to include the title.
Be succinct in your messaging. The luxury of an E-Note is that you don't have to write a long rephrasing of your credentials. Instead, hit directly the key points that you want the reader to remember or learn about you that will factor positively into their decision to pick up the phone and give you a call.
Be gracious in your approach. Just because the E-Note is more casual in its approach that doesn't mean you should forgo formalities. Use the proper salutations unless you know the person well. And always express appreciation for their time and willingness to read.
Be convincing. Make sure you include a compelling reason for them to open your attached resume and take action on it. In as few words as possible (and I mean few) demonstrate the positive impact of their doing so and the value you can bring to their organization and/or network.