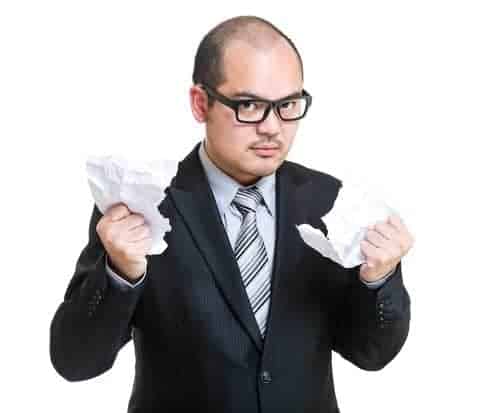 Get out the scissors, shredder or trash receptacle. The resume that you know is gone!
Do I have your attention?
Good. Then let's get to work.
Stop trying to turn your resume into a copied template of someone else's craftsmanship. Stop trying to make it look like every other resume that's out there.
Instead, go bold and big (while still staying within recruiter accepted parameters).
Are you ready? Because I'm going to help you destroy your resume and then rebuild it in a way that will bring you more results than you've ever had before.
So what do I mean?
Simply put. Landing a promotion or your dream job isn't about turning out the edgiest resume out there. It's about translating value in a clear, concise and eye-catching document that encourages the reader to want more.
If your resume looks like your colleagues, or worse, written by your ninety-year-old grandfather (no disrespect, Pops) then it's time to destroy it.
Start today building a resume and career worthy of the results you deserve.