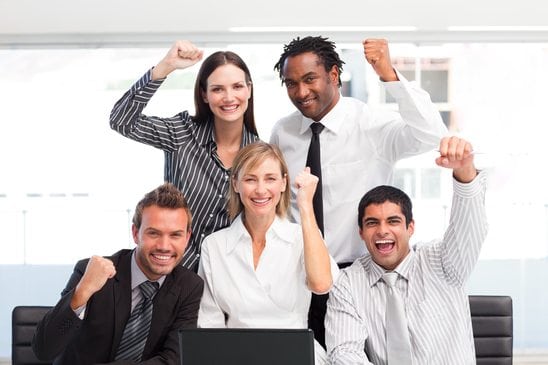 Both the organization and the employee win through employee engagement. Employees are happy and satisfied when thoughtfully engaged in their work and provided with a healthy environment in which to do so. The employee is also expected to translate this engagement into results for the organization. When both parties contribute to the effort, a win-win work state can be achieved.
While engagement drives productivity, it needs to be fostered by both the organization and the employee. It's not the sole responsibility of either, but rather a win-win "state of work" that exists when the organization provides the tools, resources and sustainable environment.
Still, the employee must also do their part. By clarifying what they need and by contributing their full effort, a healthy equilibrium (win-win) can be realized. Understanding this is a two party process is key. When either party looks to the other to foster employee engagement, the target is missed.
So when it comes to employee engagement, ask yourself:
What would engagement look like for you?
Are you contributing in your part? 
Is your organization giving you what you need?
What questions do you need answered?
What resources are required?
How can your supervisor assist in the process?
How do you foster engagement from the ground up?