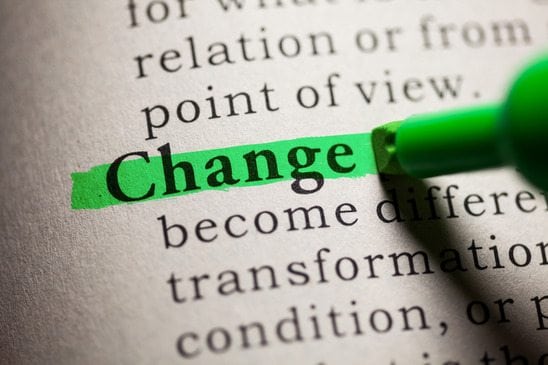 Change is necessary for survival. To stay current and have a healthy pulse in the economy, organizations need to constantly evolve their technology, products and services in order to meet customer demands.
But organizations should also evolve in the way they care for employees if they want to stay successful and profitable. Employee care doesn't mean coddling team members or investing in nap pods—though those are certainly nice. Rather, caring for employees means empowering them to give their very best and helping them positively embrace change.
While each individual and team differs in their overall needs and how they interpret 'empowerment', there are four elements that should always be included—respect, challenges, autonomy and appreciation. 
Respect. Gone are the days of managers browbeating their subordinates into submission or threatening them for results. Or are they? Unfortunately, this type of archaic leadership still exists within some organizations. There are even bosses who go out of their way to block their employees career advancement. Those managers and consequentially, the leaders that turn a blind eye, bleed talent and lose customers.
Everyone knows that employee turnover costs corporations millions each year.
This includes the loss of the recruiting investment, onboarding expenses and profit producing talent. Not to mention negative customer impact. Poorly treated employees will let your customers know that they are not happy. They'll do this either by lamenting how bad it is to work there or mistreating the customers themselves. 
Respecting employees is the first step in abating profit loss. Treat your employees like you treat your customers. After all, you wouldn't have customers without employees creating your product or providing your service in the first place. Moreover, employees deserve respect. So, listen to their ideas, invite their input and give them the tools and resources they need to do their job well. When you treat employees fairly and let them know that they matter, they will in turn, perform at their peak. 
Challenges. I recently worked with a client who had a great job for a great organization but just didn't feel challenged anymore. She felt that her strengths weren't being fully utilized and despite her repeated requests for more challenging work, she was ignored. Unfortunately, that resulted in her eventually leaving the company and costing them a coveted asset. Not only can boredom lead to resignation but it can also lead to termination
According to a recent Korn Ferry Survey, 33 percent of employees who change jobs cite boredom and lack of challenges as the top reason for their departure.
Your team members are a wealth of ideas and a fount of productivity. They want to be challenged and crave opportunities where they can contribute to the organization's vision and growth. They have the knowhow, ingenuity and desire to use their strengths in increasingly challenging ways. So, spend time with each employee brainstorming how they can contribute. Establish metrics that can be reviewed in their routine evaluation and commit to helping them achieve these goals with resources, check-ins and support. Give them a chance to employ their energy and fully tap into their strengths. By doing so, you'll curtail boredom, boost productivity and enhance operational effectiveness. 
Autonomy. When employees feel empowered to meet their own goals and come up with creative solutions, they will thrive. Team members need goals, a vision and a purpose, but they don't need someone telling them how they should go about getting results. Consulting and suggesting is great but leave room for interpretation then step back and let them soar. Let them use their strengths in new ways and tap into their valuable gifts. Move away from limiting job descriptions (note that I didn't say get rid of them). Rather, help employees build their own without restricting them to "that's not in your job description."
Employees feel responsible for ensuring greater and long-lasting outcomes when they are granted autonomy and are able to put their skills to work for job satisfaction. Giving employees autonomy changes their job from something filled with tasks and responsibilities to one that offers them exciting projects and opportunities and a chance to let their strengths soar. Though everyone has responsibilities as functions of their job, granting autonomy in how they go about accomplishing them makes financial sense. Simply put, when employees own their work, they're more productive and intent on achieving great results which fuels the organization's bottom line.
Appreciation. Taking employees for granted is not good business practice. Engagement will diminish, employees will leave, and profits will drop. According to HubSpot, 69 percent of employees say they would work harder if they were better appreciated. Appreciation isn't brain surgery. Rather, it's embracing our humanity. We all want to hear "job well done" on occasion and going the extra step by having a well-being and career-based discussion forges a bond of trust. Acknowledging others' efforts and achievements is also the primary catalyst in building a thriving culture, which also serves to attract and retain key talent and helps all employees work well together. Recognition instills confidence and honors others for their efforts, and while many employees prefer public recognition in front of their peers, the majority prefer private acknowledgement from their supervisor. The best practice is a combination of both. 
How to Be Career Happy? Evolve!