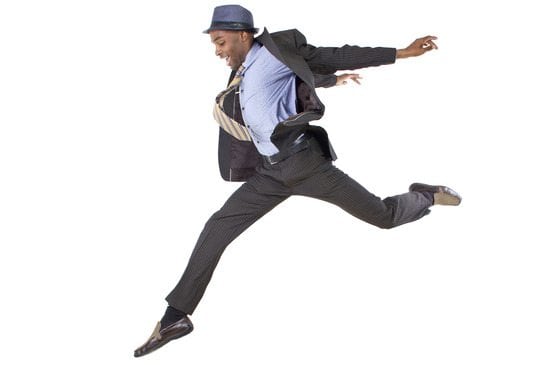 While hard work is always at the base of any big change, career success requires a little bit more. And yes, it's not just about looking the part. Sure, you may think that it requires time and experience, too, and you're absolutely right. But there are a few simple things that you can do to build a successful career that will really soar.
Believe in Yourself. This is often the hardest part of career success. All too often you may doubt your abilities or question whether you're on the right path. But belief is at the root of success. Instead of saying, "You'll believe it when you see it," try, "I'll see it when I believe it." A great way to get your confidence back and see how great you really are is to document your professional success in your resume and career journal. This quarterly exercise will also help you keep your resume up-to-date for whenever you need it.
Be Positive. Looking for the good in others, as well as yourself, is much more liberating than the heavy cloud of negativity. Employing positive intentions helps invoke the Law of Attraction which works like a magnet, drawing other positive people and experiences your way. Remember, people want to work with, alongside and under people who are visionaries and see opportunities in obstacles. This good energy engages teams and opens the door to a brighter future.
Be Focused. We live in a world of distraction where it becomes difficult and somewhat "uncool" to be focused. Those who have mastered (or are mastering) this mindfulness technique understand the powerful effects it has on one's career. But discipline and focus don't happen overnight. Start small with mini-sprints and work yourself up to lengthier and more impactful runs. Just like training for a marathon, it takes practice to make focus a habit. But when you do the amount of work you'll achieve and the goals you'll reach will be mind-blowing. It's not about setting unachievable expectations that overwhelm or stress you out. Rather, set the bar high and celebrate your progress, big and small. Because it's progress.
Be Realistic. Here's an interesting fact. If you set goals that are too high or ambitious it can cause you to lose focus and gain weight. From a career coach who believes in going big when it comes to goals, the study behind this proclamation gave me pause. But after I thought about it, I realized that when you are stretching yourself to impossible means without a solid plan to make serious progress, it can lead you astray, and sometimes that means right to the pantry. So set goals but make them attainable—a key element to SMART goals.
Be Accountable. Whether it's a checklist, a partner or a coach, find a way to hold yourself accountable. In doing so, you'll be more productive and focused—breaking that earlier prediction. And having someone, like your coach, to help you navigate the hurdles, understand your why, shore up your confidence and hold your feet to the fire will help you get real results. If it's important to you, coaching is a must. No one crosses the finish line on their own. There is usually a coach rooting them on all the way.
This is the year to go big or go home. So, think about what you'd like to accomplish this year and don't hold back. I know you will succeed in all your goals, big or small, and thanks to your efforts your career will soar.
How To Be Career Happy? Make Your Career Soar