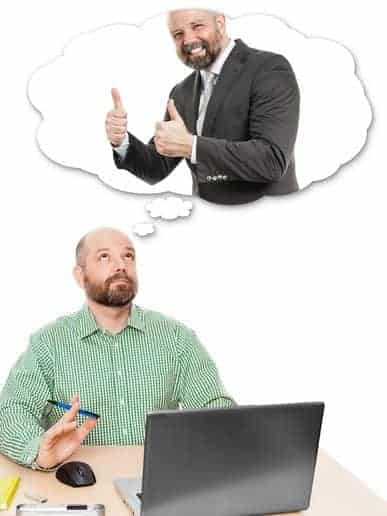 Think outside the box. Just because you majored in economics doesn't mean it will be your lifelong career. In order to land your dream career you need to think outside of the box at all the possibilities that really engage you. Then look at your transferable skill set. Couple that with passion and possible experience (even volunteering) and you have the foundation for an excellent dream career resume.
Ramp Up Your Networking. According to a Source of Hire survey of companies, "35% to 60% of all jobs are filled by a referral." It's whom you know, folks! The odds of getting hired through someone you know is 10 times easier than being parsed out of the 200 to 500 applicants responding to each advertised position. So how do you develop and implement a networking strategy that takes the fear and fake out of networking? You guessed it, work with me, your career coach. All my clients know that I am not a fan of fake networking, but rather authentic relationship building that translates to mutually beneficial success.
Work With A Coach. I would be remiss as a coach if I didn't ask you about your plans to land your dream career. Even if we're strategizing on engagement, advancement or transitioning to a new organization, we are going to build a strategy for you to land your dream career. Contact me today to learn more.