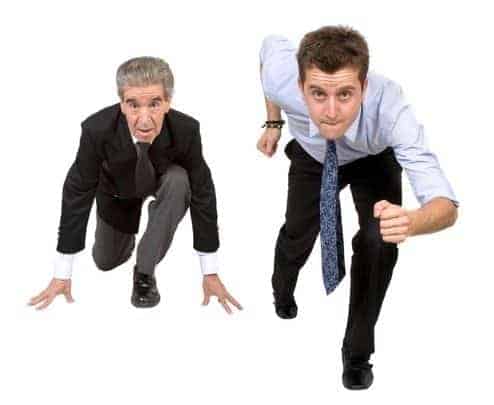 Age is relative.
Unless you have "age sensitivity."
If you really want to advance your career at the age of 21 or 85, then good for you! You will be an inspiration! People like doers at any age and it inspires doing in others.
But if we become sensitive about age (young or old) it quickly shows and slows our progress. Lashing out at others about remarks that can be easily misconstrued or settling for what's expected from all generations is a clear sign that you've got age sensitivity. Please don't let this stand in your way of achieving your goals in life.
People flock to positive people at any age. Adopting a "can do" mindset filled with possibilities is what energizes us all and draws others to you. But when you start throwing around age as a label you'll soon be seen as a person who is using age as an excuse not to act.
"I'll worry about that when I'm 50."
"I'm too old to have a mentor."
"No one will hire me at my age."
"I'm allowed to make mistakes, I'm young."
Hey, these are all statements we've said (or will say), but they can also be very limiting. I work with clients of all ages and have been greatly inspired by professionals in all generations.
So, why do we have to invite age sensitivity into the picture?
If someone says something that offends you, manage it like a professional. Get legal assistance if this becomes unjust. But don't let simple "age sensitivity" stall your career. Age is relative. You can do anything at any age unless you decide to let a number hold you back.