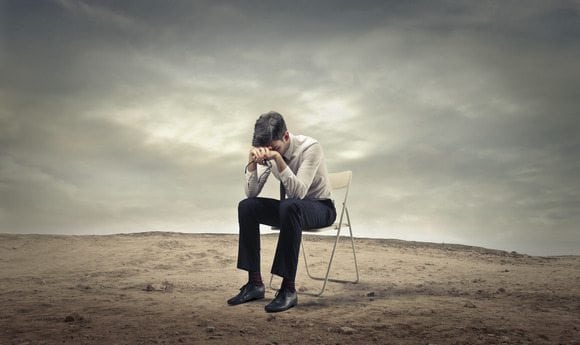 Am I getting spiritual here? Not really. "This, too, shall pass" isn't from the Bible, the Torah or any other spiritual tome, yet we like to toss it around as if we are dropping comforting pearls of wisdom at a sufferer's feet.
So, how dare I toss this out in response to a career rejection?
Because we all know that the sting of the rejection shall pass. Unlike sickness, death or any other horrific life incident, rejection comes more often and with (thankfully) less scaring results. It's amazing how we can liken the sting of rejection to the most horrible pain we've ever felt.
It can cause us to stay home;
Never date again;
Stop applying for jobs;
Or give up on our vision of career happiness.
But the truth of the matter is five years from now (or more likely five days) you'll forget all about it.
Still, it hurts and hurts badly. Just remember, what doesn't kill us makes us stronger—and no, that's not a psalm but rather a quote attributed to German philosopher Friedrich Nietzsche. He believed that those who face difficult and trying circumstances are better able to cope and manage subsequent difficulties.
Imagine that?
So bring it on. If you are facing rejection, just remember, you're 99 "no's" away from the "yes" that really matters.
Well, not really…
Odds are you're only two or three away. But now you know better what to do next time and how to let it roll off your shoulders more easily. Don't let rejection set you back, but rather set your intention on success.