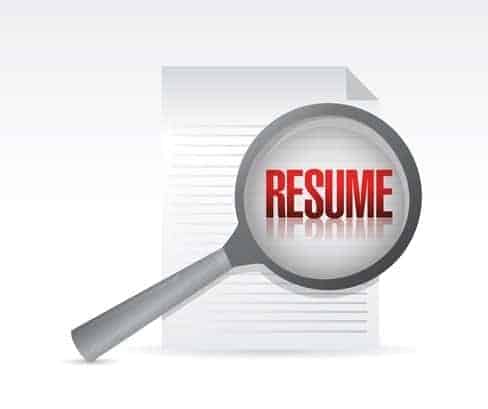 If you're searching for a resume template, I caution you to think twice. While a resume template may seem like an easy way to build a document, a great resume or an outstanding CV, you want to make sure that your resume is always personally branded. In career coaching, we design a career portfolio that spotlights you in the best possible light, by defining your gifts and how they strategically provide value to an organization.
Forgo the Resume Template. Recruiters are savvy. They know when a document was produced in a rush, with a resume template, copied from an online source or written by someone else. Unfortunately, this may reflect poorly on you as a candidate. A resume is much more than what is written in black and white; it's also about what isn't. In other words, conclusions are drawn on how the applicant's information is presented (fair or not). Don't lose a golden opportunity to present a polished, personalized and sophisticated document that results from the career coaching process.
Design a Career Portfolio. The process of designing a career portfolio is an exercise in preparing for any transition, promotion or executive appointment. In career coaching, we'll unearth what makes you unique and help you spotlight that on paper, online and in person. You don't get this from a resume template. When there's artful and authentic synchronicity in your message, any career transition is easier and more successful. Why? Because not only do you know you better, but you know best how to share your gifts with the world.
I'm Here to Help. I work with dozens of clients each week, helping them through all stages in their career transition. Whether they are moving into the C-Suite or across the country, a resume template won't do. Instead, the focus is defining your brand and threading it strongly into both your career portfolio and a strategic plan for your career success. If you're ready to think bigger about what you deserve and what you're capable of achieving, let's get started today.