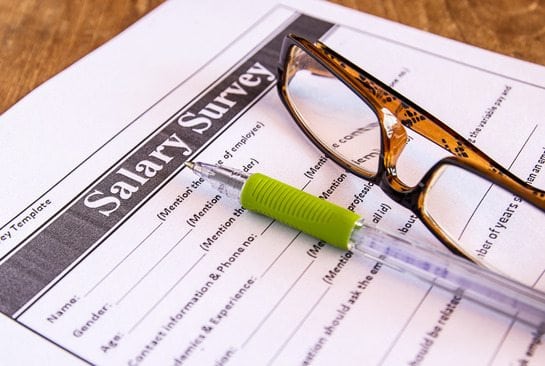 When you're considering a job offer, a salary calculator is a great way to determine what's a fair offer.  It also helps you get a bead on what you deserve when it comes to moving up from your current position. But what if you're in between careers?
When Careers Change. With the ups and downs in the economy, layoffs and buyouts are becoming a larger part of our reality. Some of my executive clients have voluntary chosen to leave during an acquisition and have found renewed enthusiasm looking forward to the next step in their career journey. Whether by choice or happenstance, there may be a time when you also find yourself in between careers. So, how will this affect your worth?
Offers Can Flex. If the salary calculator indicates that your most recent position ranks a pay of $175K in the northeast but higher in the west, these numbers won't change just because your employment status has. What will be factored in to the offer, however, is the length of time between jobs coupled with how you've spent your time. That means the offer may be solely subjective based on an employer's opinion.
You've Got Power. It is in your power, however, to keep the numbers high by how you think and act. First, remember that confidence is a big part of succeeding in an interview and garnering a solid offer. If you let doubts or shame come to mind, it will be evident in your conversation. Even if you're currently unemployed, you're not desperate. With a strong understanding of how your skill set can advance the company, you should be able to negotiate with confidence. Finally, put your time off to good use. Make a difference, learn a new skill, consult or advise. Whatever you do, don't let the grass grow under you. You've got power to think and act in a way that will tally the salary calculator in your favor, even in between careers.