Be Career Happy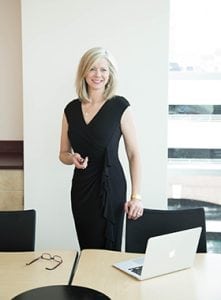 Kim Monaghan brings her expertise, insight, and energy to each of her presentations. Drawing on 16 years experience as a speaker, coach and consultant, she delivers energy-packed programs motivating her audience to deliver high value to their organizations, become indispensable and take their careers to the next level. Let Kim share her passion and expertise with your organization or at your next event.
Book Kim Monaghan To Speak At Your Next Event
Download Kim's Consulting and Speaking One Sheet
Download Kim's Pre-Program Questionnaire
Download Kim's Current Training Menu
Select presentation clients:
American Council on Education, American Payroll Association State Conference – Keynote, Bissell Home Care, Gulf Coast Symposium – Society for Human Resource Management, Michigan Library Association – Keynote, Heart and Wellness Institute, Grand Valley State University- Leadership Excellence, Grand Rapids Community College Leadership Institute, Memorial Hermann Hospital, MI Live & Grand Rapids Press, Texas A&M Galveston, University of Houston and WBCT-FM & WBFX-FM – Keynote.
"Kim brought energy to our audience that was engaging. She took the time to understand what our objectives were and ensured her presentation was targeted towards our goals. Her style and demeanor allowed for every participant to think about what it will take for them to meet their career objectives." – Maureen Morrissey Walsh, Vice President of Global Operations – Bissell Homecare