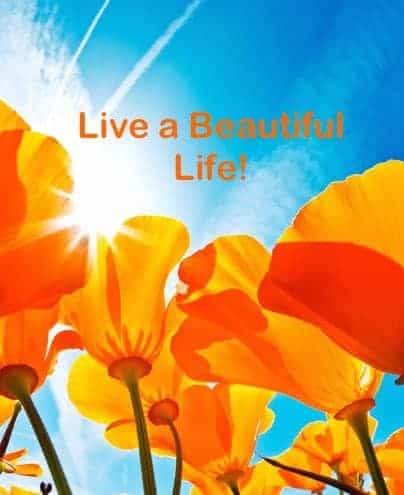 Recently, I conducted a survey of my clients and followers asking them what topics they are interested in learning more about. One of those is how to "Live a Beautiful Life."
Don't we all want to do so?
Both men and women alike desire to live a beautiful life inside and out. It takes patience, simplicity, giving, listening, caring and surrounding yourself with positive people. You also want to weed out the negativity and clutter and make your living space and office places that welcome you.
It takes time and practice, and sometimes help, to artfully "beautify" your world.
I'm taking time this week to cut out the clutter and negativity and I'm finding ways to add a little "beauty" to my conversations, my surroundings and my world. I invite you to experiment in the same way and see what happens.
Personal Challenge: Take a small step each day toward living a beautiful life.
 Learn more about The Year of a Mindful Career.