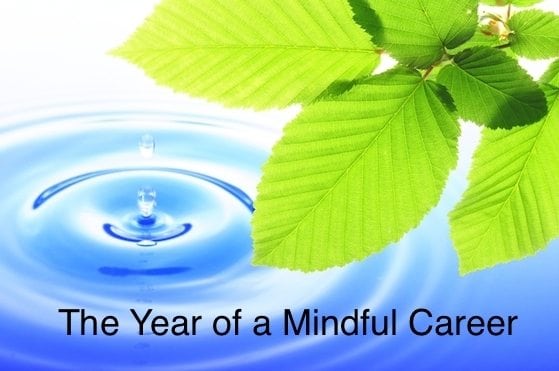 I set an intention on November 1, 2015 that I shared with my friends and family: "This year is going to be very exciting!"
I'm not just talking business here. I'm talking about my life, taking risks, making positive changes (and several missteps and embarrassments along the way). But more importantly, I'm boldly going where no career coach has gone before.
I'd like you to join me.
I've decided (and started) to make some very serious and exciting changes in my health, lifestyle, mind, body and spirit and my business, too! As many of you know, I often train on Mindful Leadership. Ironically, I'm also a certified yoga and meditation teacher, RYT and a big proponent of harnessing your inner champion to achieve the results you want in life. These two schools of thought are fusing together to create an amazing journey for me—The Year of a Mindful Career.
I'd like you to join me.
I know you all want to advance your careers and at the same time, create a healthy and beautiful life for you and your family. So do I.
I'd like you to join me.
There is nothing at all standing in the way of you being the happiest that you've ever been. Don't overthink this. Don't hesitate. Don't let the "busy" stand in the way of the important. Don't put this off.
I want you to join me on the Year of the Mindful Career. Here's how:
Set your intention for 2016. Where do you want to be by December 31, 2016–in your career, life, family, health, spirituality, etc.? Write it down!!!
Develop a plan. How are you going to get there? I'm fast at work helping many clients draft their success plan and I want to help you, too.
Document your journey. What are your wins, experiences and observations? Get a journal and use it. Starting January 1, 2016, I invite you to follow my business-day micro-blogs earmarked "Year of a Mindful Career" at  KBMCoaching.com
Stay on course. What can I do to help you? Based on the powerful feedback I've received from the survey you recently completed, I'm offering you new coaching methodology, tools, resources, packages and inspiration to help you succeed.
I want to make this the greatest year you've had so far. So, what are we waiting for?

 Let's get started…