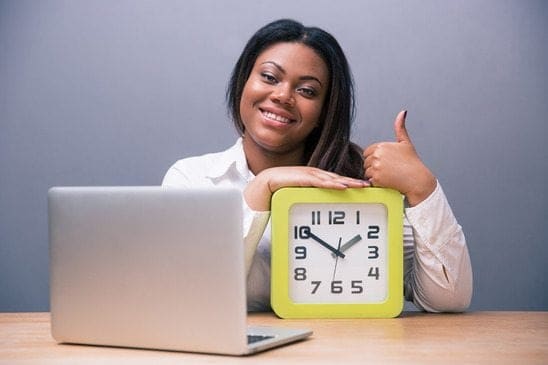 Time is one of the most readily used excuses for not getting done what needs to be done. In fact, if we were to be truly honest, we'd admit that we give much of our time to things we are not passionate about yet for some reason feel obligated to commit to.
I wonder why that is?
Why do we say "yes" to the things we don't want to do, or give up our valuable time to do mindless and wasteful activities?
For one reason, we're tired. We're too tired to do the things we want to do because of doing all the things we don't want to do. This is poor time management. And guess what? We all suffer from it!
So how do you invoke time management when you feel overwhelmed with work?
Start by outlining all of your commitments, and then divide that list into the important, required and unwanted activities. Take your important and required lists and plan your weeks so that you dedicate enough time to get each of them done.
Delegate or decline the less desirable activities and do so with commitment. Once a decision is made to excuse yourself from something, then be firm about it. You're not hurting anyone by declining to run for PTA president. In fact, you may be empowering someone else. The real harm comes from committing to something when you know you won't give it your all.
Use the time that is left in your week to incorporate your personal and professional goals—more time with family, planning time for building your dream business or hours committed to developing your career.
Call me: your coach! All of my career coaching clients struggle with time management from time to time. I specialize in helping them cut out the waste and focus on the important career enhancing tasks. Let's work together to develop a time management strategy that really boosts your career!