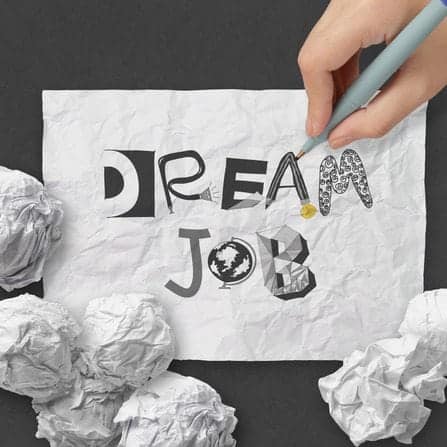 Okay, so you're 30, 40 or even 50 years old and still not sure what you want to do with the rest of your life. Welcome to career coaching.
I can't tell you how many of my clients are well into their career and are still uncertain where they would like to take it.
Perhaps your current career has run its course and it's time for something big, bright, bold and well, amazing!
Maybe it's time to be finally be Career Happy!
If you're ready to explore your options, let's get started with a quick career change exercise.
Answer the following questions:
Looking Back
What were your favorite activities as a child or young adult? Why did you like these activities?
What were your early career dreams? What did you always want to be when you grew up?
Looking Forward
Five years from now you're getting up on a Monday morning. What time is it? Where are you? What do you see? What is the temperature? Look outside. What does the landscape look like? What noises do you hear?
Who do you see around you? Are you with your partner, family, friends, yourself, children? How do you interact with them?
Move on with your day. How are you dressed? Are you walking or traveling by car, train, bus or limousine? Are you going to a space in your home environment? Are you off to work, volunteer or a leisure engagement?
Looking Engaged
You've arrived for your day. How do you feel? What do you see? What is in this environment that interests you? Who else is in the environment?
Go through the day. What do you enjoy doing? What are you doing? What strengths and talents are you using? With whom do you interact?
What will you be doing the rest of the week? Do you have a daily routine or is every day different? What goes on during lunch and other break times during the day? Where are you?
Imagine the evening. Where do you go? What do you do? Who are you with? Are you at home, at the opera, at a baseball game, going to school, star gazing, exercising, walking, having dinner with friends, etc?
Make plans for the weekend. What do you like to do on weekends? Gardening, hiking, biking, sports, movies, museums or studying?
Looking Happy
Think back over the week. What do you like about yourself? Five years from now?
What do you see as your occupation?
Are you ready to let me help you realize your career dreams?