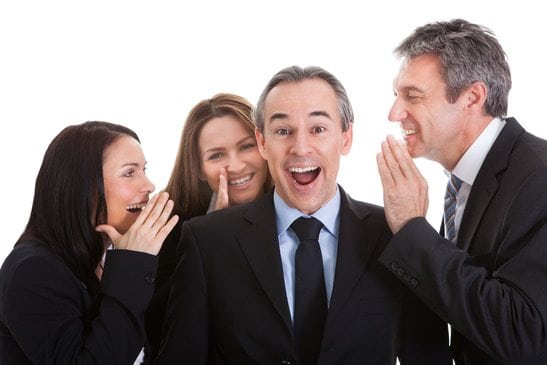 Believe it or not, there are a few occasions when gossip can be good for your career. It might even be a stretch to call it gossip, but what is said and how it's delivered causes it to look very much like gossip—but in a good way. So when you're craving to share something, here are three ways to make gossip good for your career:
Share good things about someone. If a colleague has impressed you, let others know about it. Spread the word and build a community of sharing the good attributes, rather than the bad.
Tout someone's unused talent. If you know someone is capable of achieving more, spread the word. Of course, you want to be sure that the individual is interested in letting others know about their "hidden" or unused talent. But if the desire is there, let others know they are capable and qualified.
Lift up another in front of the boss. Who doesn't want to be recognized? It's especially nice to be complimented when around those who can have a specific and positive impact on your career. If the boss is in the room, pay it forward and let them know how impressed you are with a colleague's behavior or performance. This goodwill will eventually circle back to you.