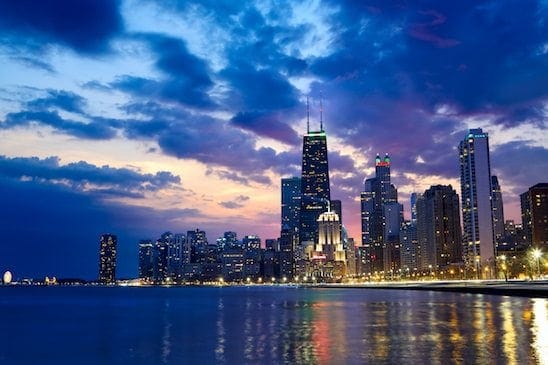 I loved living in Chicago. It's a great city. I have many clients in Chicago and they would agree that while there's always something to do and something new, it's also a great city for career perspective. You don't need to live there to take advantage of all that it can afford your career.
We all get stuck in a rut from time to time. We also tend to be too close to our own situations to sometimes see the best course of action. That's when you should pull back the lens a little and consider your career from a different perspective. That's the beauty of coaching. It helps you step back, discover your true path then helps you take the necessary steps forward.
The city of Chicago, like many other great cities throughout our country, offers many physical and metaphorical ways to support this transformational journey. Here are a few:
Navy Pier – When you're stuck in a rut, don't force a decision. Take time for play and discover your inner child. What did you want to be when you grew up? Is that something that's still a dream or is it time to make it a reality?
Millennium Park – While in Chicago, don't miss this incredible opportunity to reflect (literally with the Cloud Gate Sculpture) and recharge your batteries as you stroll beside the fountains and gardens. But to the point—we're in a new millennium and what better time for your career to soar? With access to global technology you can interview world wide from the comfort of your home or build a multimillion-dollar empire. Isn't it time to think big and take bold steps?
Hancock Tower – Floating above the city really puts things in perspective. Whether you're at the top looking down or street side looking up. The grandeur of this iconic building no doubt inspires mindfulness and mastery, two integral elements of your career success. What will it take for you to step out of your comfort zone and make career magic this year? You have all the abilities within you. It's time to awaken your gifts and use them for your own good and the good of others. Let's get started.