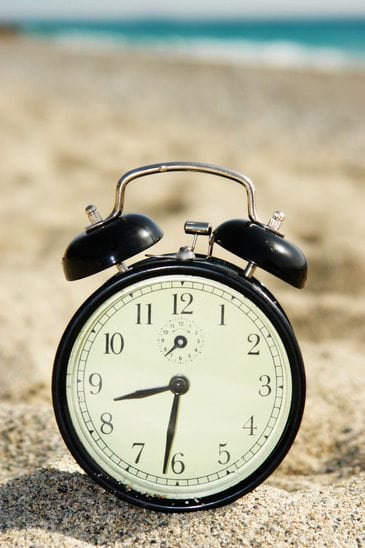 I'm an early bird. I arrive early for appointments and get anxious when I'm late. While I've learned to accept tardiness in others (family habits), I still get annoyed when people miss meetings, appointments or engagements because of poor planning.
Oh, yes, I know I'm far from perfect. I've made plenty of mistakes in this area. So I need to be mindful and patient with others (and myself). I'm sensitive to how negatively this impacts my professional reputation, and I implore all of us to improve.
One of the ways I'm doing so is to respect others' time. I think about the sacrifice they are making to spend time with me. I need to respect this. I also need to recall that others are very busy and have many opportunities to spend this time in fruitful endeavors. So how dare I abuse their time?
I want to respect your time. Will you respect others' and mine?
Time is precious. Let's be mindful of it and honor it.
Let's not race to get there, but plan to arrive. If we can't make it happen, let's respect others' time and let them know.
Personal Challenge: How are you respecting (or disrespecting) others' time? Can you do better?
Learn more about The Year of a Mindful Career.