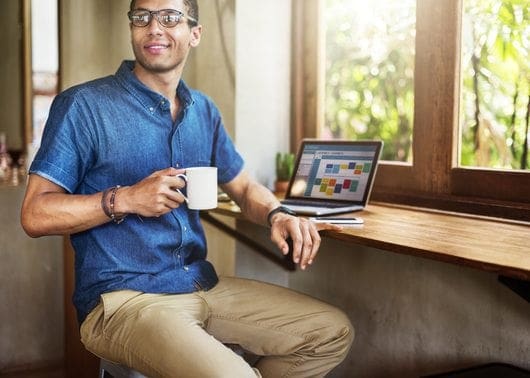 "The biggest mistake we can ever make is to believe that we're not self-employed."
According to leadership guru, Brian Tracy, we all need to not only respect ourselves and others, but we need to treat any endeavor as if we have a stake in the game. This includes working as if you are self-employed, even if you are drawing a paycheck from someone else. What does this have to do with mindfulness? Everything.
If we are not to judge our thoughts as "good" or "bad" nor pay attention to them without emotion, then why would we treat our organization with any less respect than we are asking of ourselves? Abstaining from hate and dissatisfaction and, rather, believing that we are all one in a common purpose, puts us in a position of self-employment. We work for ourselves yes, but for a greater good.
Hey, this may be a bit of a mindful stretch but if we can stretch our minds to focus on where we are right now, in the present, then we are all truly self-employed. We serve ourselves and a higher calling, whatever/whomever that may be, and this servitude contributes to community.
I like the idea, because it also promotes reduced stress. If we are working for ourselves then we are in control of our careers. We are also valued greatly.
"The most valuable people in any company are those who treat the company as if it belonged to them." 
Personal Challenge: Whom are you working for today? How does this mindset positively reduce your stress levels?
Learn more about the Year of a Mindful Career.