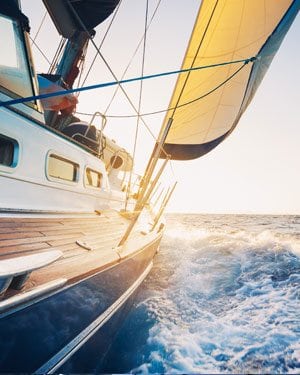 I'm a big fan of the water. If I could be on the beach, sailing on the ocean, living on the coast, I would be in paradise.
I grew up spending most of my summers on the ocean and that's probably why I'm so drawn to it. But here's the thing. Even if I'm not seaside today, I still need to keep my sails aloft. There are plenty of moments, people, animals, natural habitats and opportunities that day in and day out give me the same high.
I can't distinctively associate the ocean with vacation, freedom, relaxation and joy when there is so much more. Rather, I need to embrace the sparkling waters all around me. I've hoisted my sail and I'm imagining the peaceful serenity that comes with the ocean tides. As I look around now, I see similar cues of joy. It's time for me to set sail every day and make the most of where I am and whom I'm with.
How about you?
Personal Challenge: Where is your peaceful space? What brings you joy? How can you sail through each day with more joy in your life?
Learn more about The Year of a Mindful Career.