There is great power in visualization. Think about it. If you can't imagine what your future career would look like then how do you design goals to get you there?
You don't have to have all the details figured out, but having a rough idea is important. You also need to be ready to make changes as you move forward. Perhaps you visualize yourself living in one area in the country, but your dream job has popped up elsewhere. Your vision should evolve as you move forward.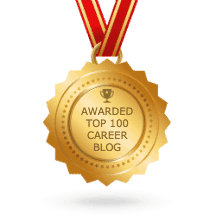 Visualization is also a great motivator. I often ask my clients to describe what their future goal or success looks like to them. Whatever they want to achieve, it is more likely to become a reality when there's a visual.
Personal Challenge: Visualize your future and set goals to get you there. Let me know how I can help!
Learn more about the Year of a Mindful Career.