If you love what you do, you'll never work a day in your life – Confucius
This profound definition of career actualization happens when you find professional fulfillment and career happiness, and it is this very mission that my coaching and consulting business is built on.
My Story
My journey began when I transitioned from counseling into building a career services division for a college in Texas. I soon realized that forward-focused coaching for career happiness was my passion. From there, I spent 13 years working with individuals and organizations on career management projects including consulting for a human resources division, a global outplacement firm and developing a dynamic career services department in higher education.
My professional history also includes human resources administration, library and education services, wellness, marketing analysis and industrial/commercial sales and marketing. In 2006, I launched KBM Coaching & Consulting LLC focusing on empowering others towards professional fulfillment through coaching, career management consulting and employee development. Whether working independently with, or within an organizational setting, I've been fortunate to have helped many amazing professionals, entrepreneurs, executives and leaders developing amazing careers.
Meet Kim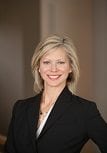 Hello. I'm Kim Monaghan, coach and consultant, dedicated to helping my clients find professional fulfillment.
Learn More