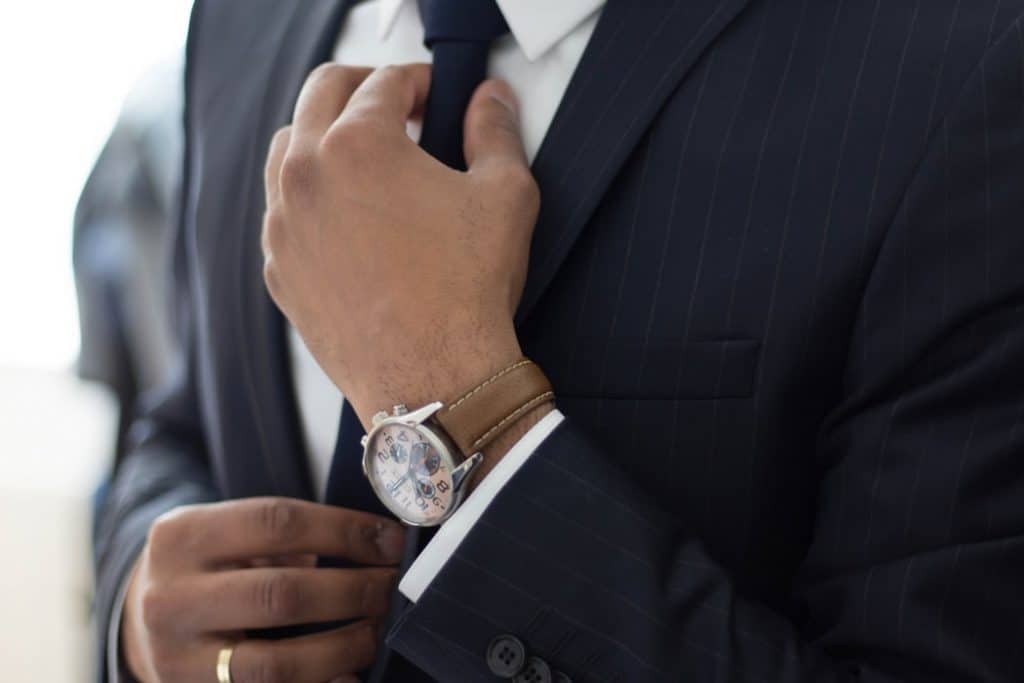 Having a successful and fulfilling career is incredibly important. But keeping it going and growing matters just as much.
A sustainable career requires regularly exceeding your goals and finding new ways that you can make an impact.
Often dismissed, but yet vitally important, is also how you go about achieving goals and making an impact. The "how" is displayed in the soft skills that you wield on your career journey such as authenticity, connectivity and relatability. When you fail to demonstrate these, your career will be short-lived. But if you regularly hone and apply these three necessary ingredients of career sustainability, you'll not only find your career growing, but vaulting upward as you re-affirm that you are indeed keenly in tune with what matters most.
Authenticity: We all work with that person who kisses up to the boss. No matter how unprofessional or untimely the request, instead of leading up, this individual will go out of their way to grant any wish their boss commands. Though their efforts are admirable, they are more than likely wasting valuable time and energy trying to be the person their boss wants them to be instead of being themselves.
This inauthentic approach to career growth will only backfire. Not only will this person fail from sheer exhaustion, but they may never be taken seriously for the next big promotion or project. Talk about lack of professionalism. The day of the "yes" man is long gone, and the emerging generation of leaders understands well that it's all about the relationships you build, the trust you earn and the impact you make. This also applies to all business relationships. Authenticity creates trust. And trust is earned through open communication and reliability. When you deliver on what you promise, you are more likely to be trusted. Being the authentic person that you are, along with always working on a better version of yourself, is foundational for authenticity and subtle influence or rather, cultivating strong, mutually beneficial relationships with those around you. 
Connectivity: Connectivity means connecting with your circumstances, your work, your relationships and your environment. Connectivity is an innate tool that needs to be oiled and used on a regular basis in order to really work for you. Cultivating a deep connectivity is a powerful experience. Think about the joy you find when you are deeply connecting to another human being.
You can't build a thriving and sustainable career in a bubble. You need to connect with others and build authentic, trust-based relationships. But this doesn't mean networking in a way that is self-serving. Rather, connectivity is all about truly connecting and making the experience worthwhile for both parties involved. Even if it's just for a few moments on the phone or a brief but impactful email, make the time that you're with another person valuable.
Connectivity depends on both effective communication and awareness techniques to create that magnetic energy, so don't solely rely on verbal communication, but dig deep to extract underlying messages and cues that others are sending. Watch for patterns of behavior, tone of voice and body language to assist in your interpretation. Once you understand their style, you can respond accordingly. Connectivity is a subtle art, but it can be learned and honed through experimentation and when others see the positive intent of your connectivity, a productive relationship built on trust will foster. I've found that in my coaching, I often feel this deep connectivity with my clients in a way that elevates trust and transformation. I've also found that when I, and my clients, turn that connectivity to our work, we soar.
Relatability: Recently, I attended a workshop where everyone was asked to define relatability. For me, I believe that relatability is treating others respectfully, making others feel welcome and engaged in my presence and representing my company with an authentic presence. I also believe that it is showing up at your best, offering others your full attention and respect and conducting your yourself in the best possible manner to increase results, build strong working relationships and position yourself to get a seat at the table. 
Relatability isn't self-serving, though it will certainly bring great opportunities your way. It's more about getting along with others. It includes empathy and is a big factor in emotional intelligence. Every day will not be perfect. There will be conflict. But relatability is important to sustain your career, otherwise people will not want to interact with you.
I'm sure you have your own definition of relatability that may look similar or slightly different, but whatever it means to you please don't disregard my statement "respect for others." Even if your definition doesn't match mine (but if you want to advance your career, I hope it comes close) keep in mind, respect is critical. In other words, be the person others want to include in their conversations, leadership roundtables and future projects and conduct yourself professionally in all that you do.
Through the career coaching process, we discuss strategies on how you can build and maintain a thriving and sustainable career that brings you happiness and rewards. If you're not engaged in a career that can use these descriptors, you may want to ask yourself why? You deserve to be happy and you certainly deserve to be successful.  How you go about achieving this is displayed in the soft skills that you wield on your career journey including authenticity, connectivity and relatability.
How to Be Career Happy? Build Career Sustainability