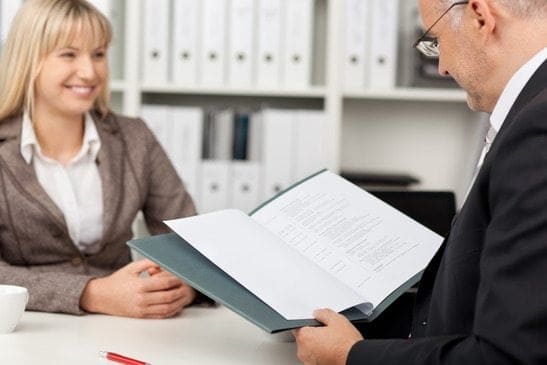 No matter how seasoned the professional that I'm working with, they always feel challenged by what questions they should ask during an interview. How to ask something that sounds intelligent, or fear of saying something too invasive, are cited as the biggest concerns along with what to ask that will make a good impression. Even though it's your job to "wow" them from the moment you pull in the parking lot until the final thank you note is received, it's okay to ask offer-generating questions that can also help you determine whether this is the right job for you. While Career Coaching helps you develop and hone this list of queries, to get the ideas rolling, here are a few career coach tips for offer-generating questions to ask during the interview
Show that you've done your homework. It's important to demonstrate that you know the company that you're interviewing for and a great way to do so is by asking intelligent questions targeted to the organization. Explore their website, newsworthy online fodder and if possible, talk to someone at the organization ahead of time to discern what projects they're working on, what are their current challenges or projections for the upcoming year. Create an intriguing question that probes this deeper and shows that you've done your homework. But the exercise shouldn't end there. Back up their reply with a positive and specific reassurance that you can contribute to this initiative when hired.
Find out what you need to know. To be fair, this line of questioning is designed to help you gain clarity on the company and the position, so it's only fitting that some of your questions should be the ones that you need answers to. "What's a typical day like?" "What type of projects will I get to work on?" or "When will you make a decision?" are all fair queries and will help give you a broader perspective on the position and their timeline. You might even target a few questions to the interviewers, especially if you want their take on the organization. "What do you like best about working here?" is a great way to get verbal feedback, but by reading their body language you can better determine if this is the right place for you.
Be cautious in your queries. In some instances, you need more facts in order to move forward with a decision, but you might have to be patient until an offer is made. If you start down the road of self-serving queries such as salary, it could turn them sour. Be careful that your questions are not too invasive, such as those targeted toward benefits, flextime and the all too common no-no "Is there room for advancement?" What might appear to be an innocent question may actually imply that you're only in it for a promotion or the almighty dollar.
If you want the job, ask for it. Too few people let the company know they're interested from the get go. You don't have to be coy, but rather direct enough to ignite the negotiation process. I still recall how impressed I was back when I was an HR Recruiter and was interviewing to fill a position as an executive sales director. A candidate with limited sales background, but an engaging personality, asked several questions at the end of the interview including: "I like what I'm hearing, and would love to start next week. What do you say?" His respective directness earned him an introduction to the vice president the same day. Guess who got the job?
Be respectful of their time. Sure, you might have a long list of unanswered questions at the end of the interview, but you want to be sure to ask no more than five or six maximum. Interviewers expect an average of three questions from their applicants but understand that varies on individual and whether or not a connection has been made. You want to be sure that you're respectful of their time and if you need to reserve a few of your questions for the second interview, do so. When you get back to your car, or office, make some notes around what you need to know and if you can't find an answer online, bring them up at your next meeting.