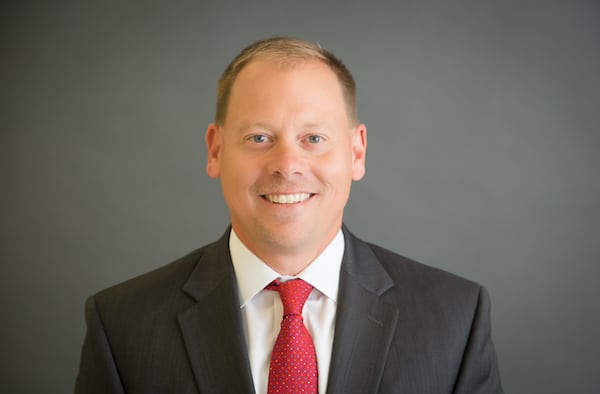 Matt Cinco joined Waddell & Reed Inc. in 1995 as a financial advisor committing himself to his clients and continually worked to build long-lasting relationships with them. In 1997, Matt became the District Manager and continued to serve in the same territory of Grand Rapids and Cadillac, Michigan. The year 2000 brought about more change, when he became the Managing Principal in Traverse City. Then in 2003, Matt had the opportunity to take on the role of Managing Principal in Grand Rapids, MI.
A graduate of Western Michigan University, Matt holds a Bachelor of Business Administration in Finance and has achieved the Series 6, 7, 63 & 66 licenses in his industry. He also holds a Life and Health insurance license in Michigan. Matt strongly believes in an ongoing commitment to professional development and spends a lot of time working to improve those areas.
Matt currently resides in Grandville, MI with his wife Tracy and two children, Jack and Kate. When time permits, he enjoys general fitness, Spartan Races, cooking, traveling, and working with local charities. Meet Matt Cinco:
What made you choose the career you're in? Finding myself in the career I am in now was somewhat of a journey. When I was in high school, my parents had me spend a weekend working with a "coach" regarding my existing skills and talents combined with what I liked and disliked (a version of today's career coaching). The results pushed me towards numbers-related careers which initially led me to accounting. After my second semester of accounting in college, I started questioning if I really saw myself sitting behind a desk all day playing with debits and credits. I took my first finance class following that term and immediately fell in love with the industry.
What do you enjoy most about it? The combination of helping people make sense out of the confusing world of finance and solving those challenges with and for the client.
What is the biggest obstacle that you've had to overcome on your path to success? My biggest obstacle was cold calling prospects when I first started into the industry. The firm I worked for used this as their primary way of starting new relationships. Coming from a self-employed family from a small town where the focus was personal relationships, cold calling did not line up with my value system. How can you recommend something like investments to someone you have never met or know anything about over the phone? Because there was no other way we were allowed to market, I started looking for a new home. I eventually came across Waddell & Reed and immediately fell in love with the culture of the clients always first. I realized that if I wasn't going to cold call anymore, how am I supposed to get clients. The training that was provided to me taught me how to have a values-based conversation with new prospects where they felt like I immediately could have a positive impact on their situation. Because of this, I started receiving referrals pretty early and have never looked back.
What qualifications are needed to succeed in your industry? You need to have an entrepreneurial mindset in my opinion. It may not be a legitimate qualification but is a great place to reflect to see if you have those characteristics. You don't just show up one day and people start handing money over for you to invest. You have to market yourself, play CEO and CFO all at the same time you are trying to make a living. It is truly what I call a lifestyle career.
What daily habits help you stay successful? The best habits that I have used consistently are time blocking and my ten point day tracking. I think everyone knows what time blocking is. Regarding the ten point day, I have a point system for every category of what I need to do each day/week. There are different points for different day to day activities. There are weeks where you didn't bring on a new client or brought in any new revenue to your practice. So, the question I asked myself years ago was, "Just because I didn't bring in a new client or revenue this week, how can I measure if I had a productive week?" Hence the start of the ten point day. I like to say that this technique keeps the foot on the accelerator to the right activities you need to do each day/week.
What advice do you have for someone who is interested in getting into your line of work? I would recommend talking to the advisors that are actually advising. You need to understand the current landscape of opportunities and challenges in getting started. From there, you will be able to form an opinion if you're the right fit and what type of company would make the most sense for your personality. I would also ask people that you know, like, and trust to provide their opinion on you being an advisor. You may not like what you hear, but it may prevent you from going down a road that doesn't make sense.
Connect with Matt via his website: www.bridgepointwm.com