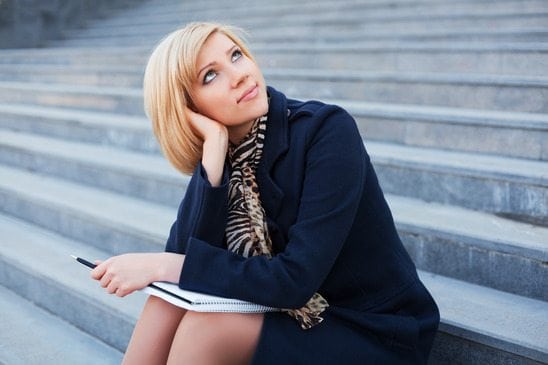 Look in your closet. Go on. Look at that vintage poncho, pocket bike, abdominal toner or Frappuccino maker sitting there collecting dust. You bought it so why aren't you using it?
The same applies to the career services assistance that you paid for while in college.
Remember all those administrative fees that were part of your tuition? Yup, you paid for it! Okay maybe you are one of those who did visit the career services office on campus where they patiently read and helped you edit a resume and find job leads to pursue. Or perhaps you had already secured a position without requiring their assistance at all. So why bother with them now? It's simple, you paid for it so it's time to use this service and get the most for your money.
A college career services division is designed to not only help students explore occupations and hone their resume, interviewing and job search skills, but also to connect students and alumni with employers in their field. In some cases, they will even assist community members in town in which the college is located. The problem is that many of us don't know how to take advantage of all of their services or just forgot to cash in on this administrative fee.
I'm always surprised at how few students and alumni actually utilize their career services division to the full capacity.
The reasons often include unfamiliarity with office location; uncertainty about career choice; unwillingness to face the job market, or worse, dissatisfaction with the help they received from someone in the career industry at one time or another. Nine times out of ten the lack of assistance stems from the student or alumni not asking for help or failing to follow up. But for those who are serious about getting the most for their money there is a lot more you can expect from today's career services divisions than just resume help and job leads.
The majority of career services personnel employed at colleges, schools and universities are trained professionals in the career industry. They are there because they sincerely want to help you succeed. They are one of the first contacts of choice by large employers, have a vast network of human resources professionals or decision makers and have access to many resources and contacts in the career arena. I can also honestly speak for many in the career services industry when I say they will bend over backwards to help you succeed if you are willing to ask and ready to do the work! If you are indeed serious about getting more bang for your buck then pick up the phone, stop by the career office or visit your alma mater's website now because the more people you have working on your behalf, the greater chance you will have of seeing positive results.
Ten questions for you to ask that will help you get the most out of your career services division.
What career challenges should I prepare for in my field of study and what should I do during college to give myself an edge?
As a student, or alumni, how will I be regularly notified of new job leads, on-campus interviews and career workshops?
How can you help me make my resume stand apart from the other students and those already working in my field?
What can I do to help the career services office get my resume in front of the decision makers?
Could you help me develop a weekly job search plan that I can utilize in addition to the services you will provide?
Are you willing to conduct several mock sessions with me until I feel comfortable about interviewing, and could you coach me on how to successfully network at a job fair?
If I bring in a list of companies that I am interested in working for would you call on my behalf in way of introduction?
After I am employed what can I do to continue to remain competitive?
Whom else should I contact for assistance with my job search?
If you could give me one piece of advice that will give me the edge on my competition what would that be?