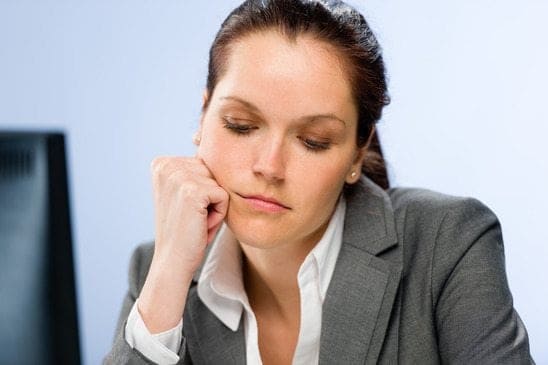 Sometimes a new position—any new position—offers you a route to freedom. Perhaps you're between jobs or looking for a way out of an oppressing atmosphere and a job offer comes your way. Should you take it? That depends on so many factors.
I believe firmly that you should never run from a job, but rather run to one—a career that is.
If this job offer isn't right for you, then please consider your options thoughtfully. I also know that if you carefully craft and launch a career transition plan that is catered to your needs and desires, you will never be in this position in the first place.
Still, you may find yourself teetering on this option, so here are some things to keep in mind:
Are there more positives than negatives on your pros and cons list?

Consider what factors about this position will put you in a better place than you are now.
Weigh these against the costs of leaving your current role.

Are you able to commit to this new position for a lengthy period of time until something more fulfilling comes along?

Think about your career reputation and personal brand and reflect whether transitioning to another job in the near future will negatively impact it.
Keep in mind that there is a tight network of recruiters and hiring managers and they are well aware of professionals' transition patterns and potential hiring risks.
Many transition opportunities require you to hold the position for at least two years or so if there are relocation expenses involved.

Can you gain and learn things in this new position that will serve you in the long-run?

Make sure you will gain something from your new role and not just an escape route. Your productivity, happiness and health may suffer if you can't.

Can you afford to say no?

If you're in between positions or have been searching for some time, this may be an opportunity to be financially secure.
More often than not, employers thoughtfully consider applicants who are already gainfully employed.
This position may be a "diamond in the rough." Think about the opportunities to advance your career here and how you can mold and shape it to be the career of your dreams.
If you feel the urge to run, pause and thoughtfully reflect on your options. Remember, you should never be in a desperate situation. So if you're starting to think about a career change, don't wait until you're forced to accept a job that you don't want.
I hope this article provided you with a few applicable ideas for success. I would be honored if you shared this on social media. And speaking of sharing, please share your own ideas and experiences below. Together, we can build a happier career community.
Photo Source: Photodune