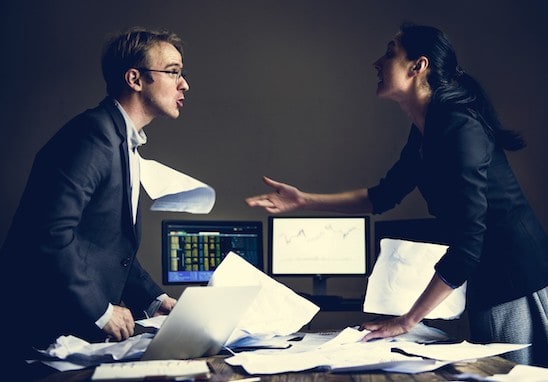 There will always be people in the workplace with a bad, bad attitude. Let's call them Angry Birds! Now that we've named them, what do we do about them?
Many people I know want change careers solely because they want to flee an Angry Bird. Heck, I've done it myself. What a shame. To feel you must uproot your career journey just because of a toxic person. It's unthinkable and unfair.
Still, it's understandable. There are those individuals who just can't seem to be nice and this makes it rather difficult to Be Career Happy, especially, if this "angry bird" is your supervisor.
I've addressed this topic quite a bit in coaching, especially in developing proactive conflict resolution success habits. I've also posted a few other blogs on this topic and helpful articles on social media; but truth be told, the answer lies within us.
We can never change another person.
We can only change the way we react to that person.
One of the best ways to combat an "angry bird" is to briefly delve deep into their psyche and try and figure out the root of their disdain. Once you hazard a guess, odds are, the "angry bird" will seem less vicious and more pitiful.
Think about it. When we're angry, frustrated or yes, fearful, we can sometime lash out. For most of us this is temporary and often quickly rectified with an apology. But if there is a deeply ingrained fear, this "angry bird" behavior maybe more long-lasting and quickly appear whenever triggered.
We all have our fears. Just remember, "angry birds" are frightened, perhaps of their own fear of failure, watching your career star swiftly rise or it may be something you may never be able to identify. And while unfair, the fear will often resonate in difficult behavior.
But you can change. You can flip your perspective from disgust to empathy. If you adjust your reaction to one of empathy, understanding, grace, gentle avoidance and positive support, their bitterness will slowly wane. Try it. You'll soon see results from your perspective-shifting diffusion strategy.
And if you can learn to develop and hone this habit, it handy for a lifetime. Spoiler alert: there will always be an "angry bird" no matter where you go.
How to Be Career Happy? Diffuse Angry Birds
I hope this article provided you with a few applicable ideas for success. I would be honored if you shared this on social media. And speaking of sharing, please share your own ideas and experiences below. Together, we can build a happier career community
Photo Source: Photodune