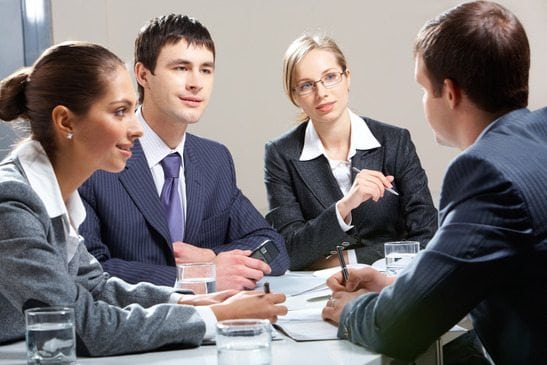 Is this meeting a waste of time? Is this meeting going to drain my team? Is this meeting going to end in disaster?
Answer "No" to the above questions by adopting a few tried and true meeting management success strategies. To get you started, here are eight tips for making your next meeting worth the time and effort:
Stay on Time. People wills start to mentally shut down in the last hour, so use that time for Q&A or discuss cases so that they don't lose interest. You can plan a half an hour longer than intended so that when you let them out early; they'll thank you for your promptness and ability to get the job done in a concise way.
Address Attention Suckers. If you have people that tend to monopolize, employ an hourglass by setting it in the middle of the table and tell anyone they have the freedom to flip it when they think it's necessary.
Don't be a Work Mule. Avoid taking on all the work. Find someone to take minutes and send an agenda out in advance. Ask people to think about what they want to gain and contribute in advance in order to save time.
Icebreakers can Work. Break the ice if you need to get the group's mood elevated or help them feel at ease with one another. This is especially helpful in a new group.
Agendas are Necessary. Keep things on flow and allow everyone to prepare in advance by telling them what will be covered. Side discussions in advance around agenda topics should be avoided and saved for the meeting.
Be Succinct. Make sure that someone summarizes any unclear action items or points so that everyone is in agreement.
Don't Misquote. Meeting minutes should be pre-approved by the person voiced, so that there are no misinterpretations.
Treats are Good. Rewards for contributions make it interesting and a door prize adds to the fun
How to Be Career Happy? Employ Meeting Management Success Strategies.