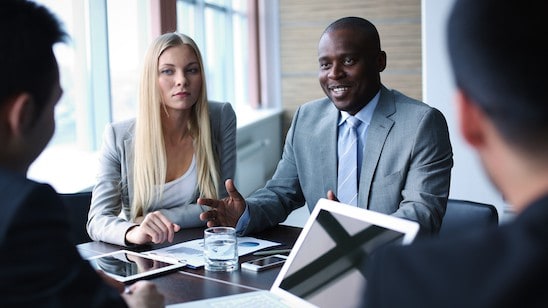 Whether your board of directors has picked you for the C-Suite or your team of colleagues for a promotion, you need to prove to them that you truly have high potential.
Hey, I know what you're thinking—I'm already at the top. But I have news for you friend, we all have work to do. So as you prep yourself for your next big move, be sure that you lock down your reputation as a high potential—someone who's career is on fire!
And if you are a high potential, then here are a few of your character strengths.
Self Awareness. Self-awareness, self-knowledge or introspection, is really getting to know who you are as a person, your characteristics, habits, needs, goals, preferences and everything else that makes you, well, you. When you spend time getting to know yourself it's the beginning of an upward path toward progress. The more you know about yourself the better you are at handling stress and navigating change. You are also better suited to become a leader who others will follow. You start to unearth your brand and you can grow and adapt and become a better version of yourself. In other words, you are well suited to excel in your career of choice.
Willing Learner. Just because your career is on fire, that's no excuse to stop learning and growing. Actually, there's no excuse for this whatsoever. What are you doing each week (and each day) to better yourself? Find courses, books, podcasts, mentors, webinars, conferences and conversations that stimulate your thinking and challenge you to grow and become a better version of yourself.
Authentic Networker. One of the key elements of ongoing career success is the proactive approach of positioning yourself for ongoing opportunities. This includes developing a network with key decision makers while you are currently engaged in your career and before you feel the tug to leave. And routinely conducting the classic 'Informational Interview' should not be overlooked. This allows you to see if the grass is greener, how you can import best practices to revitalize your current work and even learn how best to pitch a more enriching job redesign proposal if you've hit the ceiling but still crave more. Having an accountability-infused plan that combines these can possibly re-open doors for engagement in your current organization or open new ones for a smooth "search-free" career transition.
How to Be Career Happy? Hone the Three Characteristics of a High Potential