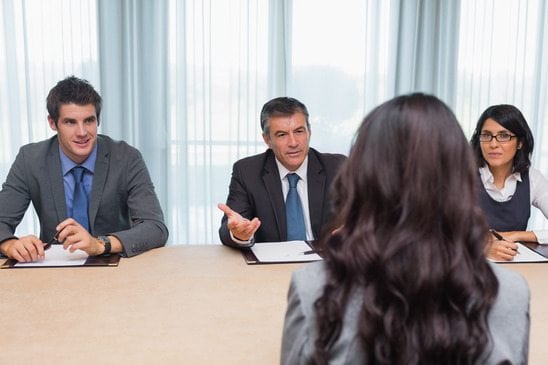 Are you ready for the secret to success? Communication. Information Technology applicants must demonstrate one important industry skill if they want to excel in their careers—communication. Whether your expertise lies cyber security, tech support, leadership or management—successfully communicating with clients, team members, and across the organization, is imperative for interview (and career) success.
Let me explain.
I've been having a lot, and I mean a lot, of conversations lately with leaders in the information technology world. And the one overarching "it" factor they're looking for in their team members is the ability to communicate.
Yes, good IT professionals know their craft. Great IT professionals know how to communicate up, down and across the corporate lines.
As an information technology professional, (and really, as any career professional) you should understand that communication is the primary vehicle for establishing trust and ensuring long lasting relationships with your team and clientele. And to be frank, good communication skills are necessary for career sustainability and promotion. 
But long before you're given the raise and respect that you deserve, you must first convey their knack for good communication skills with your potential employer. Regardless of how it's articulated in your career marketing materials, communication skills must be thoughtfully and successfully demonstrated during the interview.
There are three ways to do so:
Body Language: Volumes are written on the importance of adopting appropriate body language to ensure interview success. Sitting up straight and offering a firm handshake are standards for communicating interest in the position. Nodding when appropriate, making good eye contact, leaning forward, and voiding all movements that imply distraction or boredom demonstrate your keen interest in what the speaker is saying. Using body language and expressions to communicate humility and passivity matter during an interview. Although it's imperative to demonstrate expertise, it's just as important to check your ego at the door.
Reflection and Interjection: Interviewers need to be reassured that you, as the applicant, can not only communicate effectively with people at all levels in the organization, but that you've mastered a communication approach for understanding any key issues or concerns. One way to do so is by asking thoughtful questions and repeating back important points to reaffirm that you've heard and understand what they're saying. Clearly articulating your responses to each question is another way to demonstrate your ability to calmly communicate well in stress-infused situations, not uncommon for people dealing with a technology crisis. Moreover, interview success requires interjecting how your unique combination of skills, experience, and strengths can contribute to the organization's growth and team success.
Knowledge and Tone: Speaking industry language ensures a strong understanding that you're able to articulate your knowledge-based experience accordingly. Tough interview questions are designed to flesh out these qualifications along with your ability to put this expertise into action. The industry knowledge that you share during the interview process has a direct impact on your success. So does your tone. From the receptionist to the hiring manager, all organizational representatives should be impressed with your professional language and appropriate vocal pitch.
These may sound like little things that are not as important as your skill set, experience and education. But keep in mind, the overwhelming response that I received to my question: What makes an ideal IT candidate at any level? Good communication skills.
I hope this article provided you with a few applicable ideas for succeeding in an interview. I work with a lot of Information Technology professionals from entry-level up to CTOs, coaching them on career happiness, success, advancement and interviewing excellence. And I would love to help you, too. Give me a call and let's talk about how you can succeed in your IT career.
I would be honored if you shared this on social media. And speaking of sharing, please share your own ideas and experiences below. Together we can build a happier career community that focuses on supporting each others success. – Be Career Happy, Coach Kim 
How to Be Career Happy? Hone Your Communication Skills