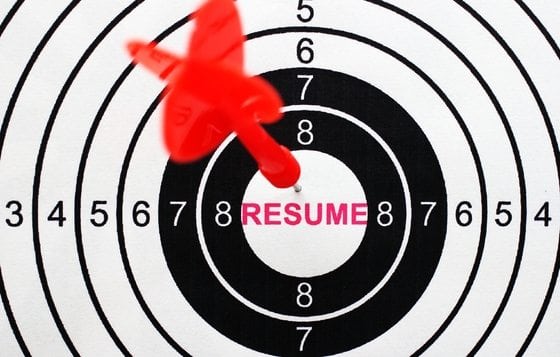 Why bother with a resume? Well, despite what you might have heard, or tried to convince yourself the resume is still a mandatory document.
A great resume takes time to develop. There's a lot that goes into crafting a killer resume, so the process shouldn't be taken lightly. Another "shouldn't," involves blaming the resume for not getting you a great position. After all, it's only a document.
Now you're probably wondering why I just contradicted myself: the resume is important, yet it's only a document. What I mean by this is that even though your resume needs to be well crafted, complete and an outstanding representation of you, it cannot answer questions in an interview, or follow up and follow through for you.
You're responsible for crafting the best resume possible, for conducting a thorough and professional job search and getting your resume into the hands of key decision makers. These three steps are imperative to getting the career of your dreams. 
It's not easy, but it can be done. And it can be fun, but you have to be motivated to make it so. Before you embark on your transition, gage your level of dedication. Are you at 10, raring and ready to go, or do you feel like a one, burnt out and mentally fatigued?
Work with your career coach. Talk to your career coach about your feelings in regards to your career transition and spend some time exploring your motivation. Once you've decided to move forward, it's time to design and launch a plan, including crafting a personally-branded resume.
Get your resume out there. After you've embarked on your career search, then check your dedication barometer frequently.  Share this with your career coach regularly throughout the transition process so you can recognize and take time off as needed to recharge your batteries. When you're back to at least a seven, get up and get going. Share your killer resume with those who can truly help.
Take resume responsibility seriously. But you can't put all the responsibility for landing your dream job solely on your resume. It's up to you to get it out there, connect, follow up and follow through. No excuses. You need to be responsible for making sure that your resume lands in the right hands and gets the attention that it deserves. In other words, you want to be asked for your resume, rather than having to respond to an online job posting.
"Old School" networking? Yuck! No thank you. As a leader, manager, coach and career professional, I understand importance of prioritizing authentic approaches to connecting with key decision makers without the fear and awkwardness of old fashioned networking. Instead, focus on what can be done to position you to attract opportunities. Sure, there will be ups and downs, offers and rejections, but we work through it together.
Don't sit on the couch and blame your resume! If you want more, you can definitely have more, but it's up to YOU – not a piece of paper.
How To Be Career Happy? Take Resume Responsibility! 
I hope this article provided you with a few applicable ideas for success. I would be honored if you shared this on social media. And speaking of sharing, please share your own ideas and experiences below. Together, we can build a happier career community
Photo Source: Photodune