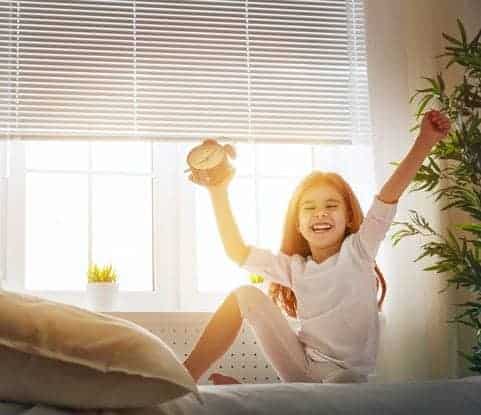 "Success is something you attract by the person that you become." – Jim Rohn
There is a reason why the early bird catches the worm, because the odds are in its favor. If you're serious about advancing your career and being career happy, you may want to read on.
Yeah, yeah, I can hear it now: "I'm not a morning person. I get just as much done at night." While this can be true, there are several proven reasons why morning people are more successful. Here are a few:
Morning people are more proactive and positive, accomplish more and tend to follow through more often than their late night counterparts;
Morning people receive better grades, go to better colleges and get better jobs;
Morning people tend to have more hope and optimism and tend to make better decisions because they are fresh and clear in the morning and not impeded by the day's effects.
But success doesn't simply come from waking up early. It also takes effort.
It's so frustrating to me to see dreams die and for individuals to not try. I can't tell you how much that drives me crazy. Well, to be honest, the reason I wanted to go into the business of counseling and then coaching is to help support, drive and motivate people to realize their full potential.
I disappoint myself regularly when I don't push beyond my comfort zone. But I also know that it's part of life. I show myself some grace and explore what my reasons are behind it and then get back on my motivated track once more.
I take the same approach with my clients. Certainly I want them to give themselves some grace and I do, too, but we need to first see if success with this goal or aspiration is really what they wanted in the first place. If it is something they want, then we need to hustle.
Success takes effort. I can't do it for you, only me. You can't do it for me, only for you. Success doesn't come by quitting or by waiting for someone to bring it to you. It takes effort.
My job is to help you stay focused and motivated and to provide you the support and clarity you need to achieve your next great success, whatever you want it to be!
But it takes effort.
If you want it badly enough, you can have it, as Damon John aptly puts it in the title of his new book "Get Up and Grind." So, if you're serious about advancing your career, you may want to start slowly setting that alarm a little earlier. Give it a try and see what results.
*"Why Morning People Rule the World," Philip Delves Broughton, London Evening Standard.
I hope this article provided you with a few applicable ideas for success. I would be honored if you shared this on social media. And speaking of sharing, please share your own ideas and experiences below. Together, we can build a happier career community.
Photo Source: Photodune