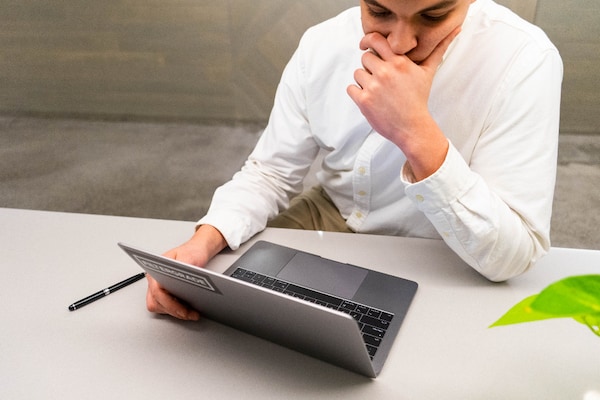 Companies have been onboarding remotely for years, but for some organizations, this is an entirely new process. With that being said, there will always be a few uncertainties, including helping your new hire feel welcome and engaged and ensuring they are aware of all the benefits and resources available to them. Getting them up to speed and productive is critical, but without the ability to work alongside them, providing a supportive ramp up may feel tricky. To help make this process easier, here are ten steps you can take to successfully onboard your remote team members:
Talk to your fellow supervisors: You don't need to reinvent the wheel. Reach out to your fellow supervisors for feedback on their onboarding experiences. While many of these may have occurred onsite, there are still great insights to share. This is also an ideal topic to connect with your mentors on and new supervisors should seek career mentoring on this topic too. Additionally, reach out to your affinity groups, professional associations and leadership cohorts to glean best practices and connect with other supervisors who have experience with onboarding a new employee, virtually or in person. 
Review existing resources: Most organizations already have an established plan for onboarding employees at all levels and now, many have procedures for doing this remotely. Still, a personal consultation with your HR department is a great first step in creating your plan and working through your concerns. Also, see if they offer any virtual onboarding webinars, virtual company orientations or benefits programs that you and your new hire can review and discuss with your human resources representative. Additionally, spend time online looking for additional relevant resources, articles, links and podcasts that will inspire you to create smooth onboarding procedures for all levels of your team.
Get new hires online: Schedule a tech meeting to support them in setting up their office equipment and getting online. Be sure to walk your new hire through their email systems, team intranet (if needed), voicemail, video conferencing, team hangouts, etc. Next, orient them where to go when they need technical assistance. This also includes scheduling an introductory meeting with the information technology team so they know who to reach out to for help.
Provide the necessary equipment: While many remote workers have their own technology and office equipment, there will be some tools the company should provide. Walk them through the process for purchasing equipment and supplies, from standup desks to toner, and be clear on what will be provided to them. They will also need to learn budgeting and tracking procedures for tool allocation and supply usage and what items are strictly reserved for company use. 
Introduce them to the team: Consider hosting a virtual team orientation for your new hire. Introduce them to everyone in your group, share areas of expertise and add levity with an interactive activity that helps break the ice. Next, invite them to schedule one-on-one introductory meetings with each member of the team. Encourage everyone to bring to their introductory meetings a positive attitude and patience, along with questions, insights and suggestions for establishing agreed upon processes for ongoing communication.   
Devise a daily work plan: Supervisors should dedicate time to helping their new hire set up their day. Both should have an understanding of how, and when, new hires will be on the clock and that should be reflected in their shared calendar. New hires should also have a good understanding of priorities versus tasks and what projects and outcomes they will be responsible for. Encourage them to schedule regular one-on-ones with you until they feel confident that they can lead on their own.
Give them a break: Even though new hires are working remotely, they earn the same perks as onsite employees. They should be encouraged to take their coffee breaks, vacations, medical appointments and even sick days when they are working remotely. Have them meet with their human resources contact to go over their benefits and paid leaves and share with them your policy for scheduling requested time off. 
Set them up for success: New employees should work with their coach to design a 90-Day Success Plan. This can be shared with the supervisor and used for their probation review. At that time, they should be challenged to bring forth ideas for brainstorming their six-month and annual goals and expectations that will be evaluated at the end of the year. 
Encourage networking: Even though they are not in the position to visit with folks in their office and maybe they don't know a lot of people, they can start with those who they've met at orientation or through one of the affiliate groups designed to help them meet new people who share similar interests.
Encourage mentorship: This is the time to encourage new hires to build their support network. In addition to colleagues, their career coach and support providers, new hires need mentors. These should include leaders inside and outside the organization and NOT their supervisor. Through mentorship, they will gain valuable insight, be challenged in new ways and learn best practices that they can contribute to the success of your team.  
How To Be Career Happy? Onboard Successfully