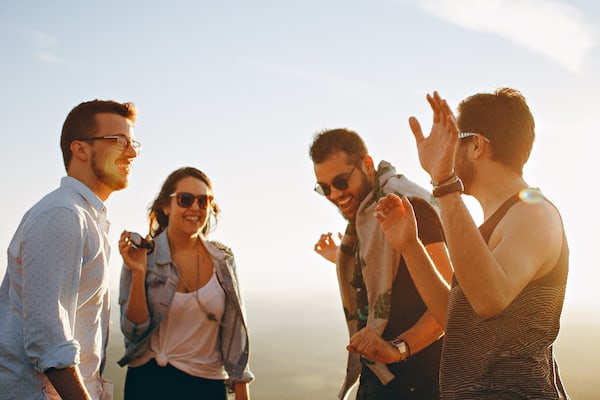 No man is an island.
Humans depend on one another.
I would rather walk with a friend in the dark than alone in the light.
When you're down and troubled and need a helping hand, you've got a friend. 
You've probably heard more than your share of quotes and recitations on the importance of friendship. Now more than ever, those sayings ring true. We all need people that we can turn to whenever times get tough.
While you currently may be surrounded by family and in contact with friends, they are sheltering their own burdens and may not always be the best resource to turn to when you need a little more than a friendly boost.
When you feel uncertain, lost, alone, afraid, unmotivated, frustrated, overwhelmed or experiencing any emotion that might need a fresh perspective, pick up the phone and ask for help. Yes, you have a personal support team that is waiting eagerly to be of help.
When You Might Need Someone in Your Corner:
You feel isolated and alone and even with family surrounding you, you don't want to burden them with your problems;
You're feeling afraid and uncertain about your work status, your future or what the new normal may look like for you;
You are afraid to ask for help with a work project, supervisor issue, team challenge, professional expectations, etc. and you're concerned that bringing it up in a meeting might make you look weak;
You're bored, not challenged and maybe you don't have enough work to do but sharing this could be mean you're expendable;
You're burning your support network—your family or friends are growing tired of hearing about your 'problems';
You're overwhelmed with all the expectations being heaped on you from work, family, kids, friends, team members and supervisors and you don't know how to get back on track.
These are emotions and feelings that we have all experienced and will experience again. In today's climate, we may feel that all of them apply.
Please don't go it alone. 
Reach out and let's build your support team so you have the help, guidance, clarity and yes, 'friends' you can turn to whenever you need a helping hand. And if you've been nurturing your network, they will be there to support you in all that you do.
How To Be Career Happy? Find Your Friends and Support Circle